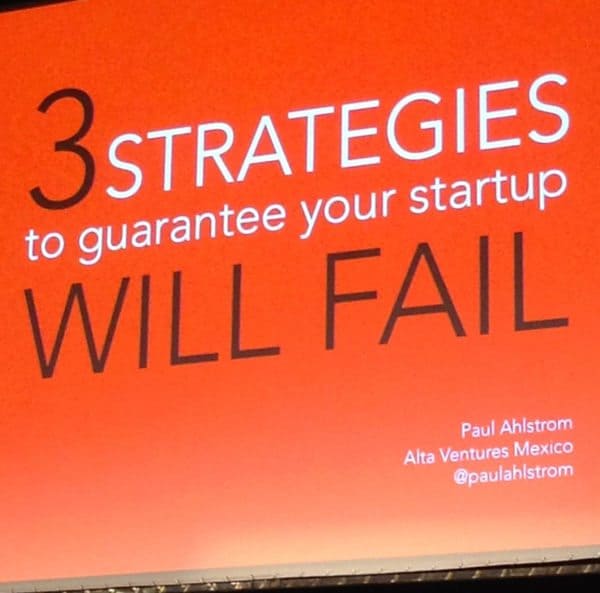 "Nobody wants to fail," said the chief executive and founder of Fail Forward, Ashley Good, in a New York Times story on failure in Silicon Valley, published last fall. "It's awful. You will never hear me say to celebrate failure." But, Good, added, "failing intelligently is an increasingly important skill."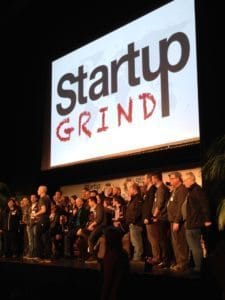 Recently, I attended the final day of the three-day Startup Grind 2015 conference, held in the Fox Theater of Redwood City, Calif. Startup Grind is a "global startup community designed to educate, inspire and connect entrepreneurs." The event was excellent–it had a solid speaker lineup that included Biz Stone of Twitter and Jelly, Vinod Khosla of Khosla Ventures, Steve Case of Revolution and AOL, and Mary Grove of Google for Entrepreneurs. Tickets were sold out well in advance.
At the conference, connections were made as venture capitalists and entrepreneurs mingled in and outside the lobby, over lunchtime burritos or coffee and pastries boasting window-display perfection (see the lemon meringue tart below). As a pleasant surprise, any trivial concerns I may have had, as someone who spends most of the day at a standing desk, about being wedged into a chair in a darkened room for a day were dispelled when we were strongly encouraged to stand up and applaud at the beginning and end of every speaker's presentation. But for a room full of so much past and present success and so much potential success, failure seemed to be a familiar theme.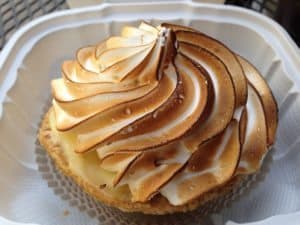 By some familiar estimates, 90 percent of startups fail. $1.3 million is the vicious magic number–the amount raised after which companies typically die, about 20 months after their last financing round, according to a study by the analytics firms CB Insights, mentioned in The Guardian.
(Disclaimer: I am not an entrepreneur, yet. But I've felt failure sting in other ways that affected my wallet, relationships and confidence that success was an option. Failure is inclusive of profession, gender, race, age, etc.)
"Unlike most places in the world where public failure could ruin your career, destroy a family, or even bring risk of death from shame… in Silicon Valley, everyone is all too comfortable openly discussing their failure(s). While this is generally a good thing – most people won't learn how to stretch themselves unless they push the boundaries of potential failure – a far greater fear for many entrepreneurs is that of unsustainable success". Dave McClure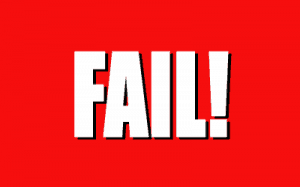 Because failure is an experience almost everyone has shared, it's humanizing to discuss those reached-for-the-stars-and-landed-on-the-lawn moments. And particularly in Silicon Valley, it can benefit one's personal and professional narratives.
Paul Ahlstrom, a "serial entrepreneur" and co-author of "Nail It Then Scale It," a how-to book on lean startups, was among the last day's first speakers at the conference. He's also, according to his introduction at the event, a "50-50 genetic mix of Mother Theresa and Steve Jobs." Early in his talk, Ahlstrom devoted an entire PowerPoint slide to his failure credentials, symbolized by logos of failed companies that in which he'd directly invested. Failure can offer credentials to the person who hasn't succeeded—not an A for effort, but proof that you took risks rather than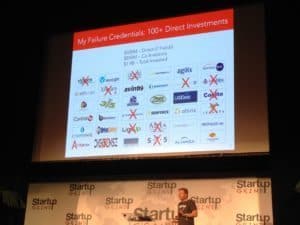 making guesses, that you had confidence in yourself as an entrepreneur. It's a cliché still worth repeating that if you don't have confidence in yourself, it's harder for others—especially strangers with or without venture capital funding—to do so.
In his interview with Mary Grove, Steve Case discussed policies that could help entrepreneurs take their ideas to scale, such as legalizing crowdfunding, noting that the Jumpstart Our Business Startups (JOBS) act was one example. Crowdfunding can be great for funding–but also a way for companies to fail quickly. But failure once, twice or many times, doesn't mean that you'll never succeed again. The Coolest Cooler, one of Kickstarter's most notable campaigns, failed to reach its fundraising goal for its first go-round, despite having strong initial backing. But its creator Ryan Grepper returned about half a year later with a better campaign (and cooler), leading the second campaign to remarkable success.
Once you've risked everything and lost, the details of what "failure" means are fleshed out. Perhaps it means firing your co-founder, moving back in with your parents, working from the bottom up and starting, often literally, in the basement. Regardless of how horrible failure feels, you've experienced it and know the worst that's likely to happen. Looking at the failure credentials of entrepreneurs like Ahlstrom, not succeeding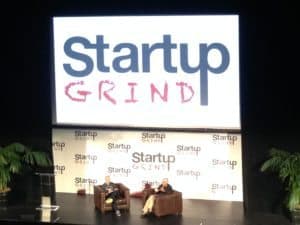 As Vinod Khosla put it in his interview with Derek Anderson, StartupGrind's founder and CEO, "Willingness to fail is entirely responsible for my success." With the slightest upward slant of his lips, he added, "That plus a lot of luck."
But there's at least two types of failure: smart failure and dumb failure, Khosla noted. Smart failure entails taking risks in which losing means losing something, but winning means gaining so much more. And, Khosla stated, you never want to fail in a way that kills your company.
Of course, even though a failure story may be welcome, we still hold out hope for a happier ending, something along the lines of "I failed at ______, from which I learned ______, and now I love my life as a successful co-founder of ______." However, as Khosla noted, "Not being willing to fail is not being willing to take risks. And if you're not willing to take risks, you're doing what everyone else is. Failure equals learning experiments, and eventually chances are you'll pass the class." Having lost once, twice, or enough times to populate a PowerPoint slide with examples offers something to contrast with success, making the latter all the more satisfying.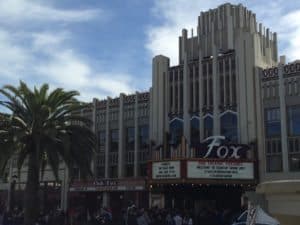 Or, as I recently heard a singer croon at this year's Oscars ceremony, it's possible to be grateful for the pain—whether of a broken heart or a failed company—because it helps you appreciate the right person—or entrepreneurial success—even more.

Sponsored Links by DQ Promote