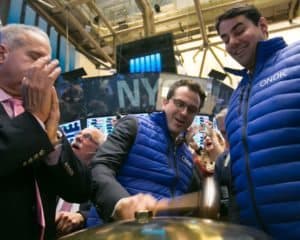 On Deck Capital, Inc. (NYSE: ONDK), reported earnings this week alongside P2P industry leader Lending Club.  This is the first quarterly releases for OnDeck since the platform listed shares on the NYSE this past December. On Deck is a peer to peer lending platform that focuses on business loans having lent over $2 billion since its founding in 2007.
On Deck states that gross revenue was $50.5 million for the quarter and $158.1 million for all of 2014.  "Adjusted" EBITDA was $0.6 million for the quarter and a loss of $0.2 for the year. Adjusted net loss was stated at $0.8 million for the quarter and a loss of $4.6 million for the full year, compared to a loss of $3.2 million in the year ago quarter and a loss of $20.2 million in the prior year.
Loan origination volume increased to $369 million in Q4 and to $1.2 billion for the year, reflecting growth of 120% and 152%, respectively, over the comparable prior year periods.
OnDeck Marketplace, OnDeck's institutional investor loan purchase platform, grew to 18% of term loan originations during the fourth quarter of 2014, up from 8% in the third quarter of 2014.  The company also stated it was creating a pilot program for loans in Canada.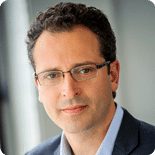 "OnDeck's considerable achievements in 2014 reflect growing acceptance by small businesses of technology-enabled lending, as well as the need small business owners have for ongoing investment capital to manage and grow their businesses," said Noah Breslow, chief executive officer, OnDeck. "Powered by the OnDeck Score, OnDeck is providing small business owners with reliable credit solutions to address their various capital needs. We will continue to increase our marketing and brand building efforts to raise awareness of our products and further invest in technology and data innovation to expand our product set and meet more of Main Street's credit needs."
"OnDeck delivered strong financial performance during the fourth quarter and full year, primarily driven by the momentum of our direct channel and expansion of our Marketplace business," said Howard Katzenberg, chief financial officer, OnDeck. "We generated triple digit top line growth during both the quarter and year, all while preserving the credit quality of our portfolio, passing along savings to our customers and achieving positive adjusted EBITDA in the fourth quarter."
Guidance for First Quarter 2015 and Full Year 2015
OnDeck provided the following guidance for the three months ending March 31, 2015 and year ending December 31, 2015.
First Quarter 2015
Gross revenue between

$52 million and $54 million

Adjusted EBITDA between a loss of

$2 million

and a loss of

$3 million
Full Year 2015
Gross revenue between

$254 million and $258 million

Adjusted EBITDA between a loss of

$2 million

and a loss of

$4 million
On Deck Capital, Inc.

Unaudited Consolidated Balance Sheets

(in thousands, except share and per share data)

December 31,

December 31,

2014

2013

Assets

Cash and cash equivalents

$220,433

$4,670

Restricted cash

29,448

14,842

Loans

504,107

222,521

Less: Allowance for loan losses

(49,804)

(19,443)

Loans, net allowance for loan losses

454,303

203,078

Loans held for sale

1,523

1,423

Deferred debt issuance costs

5,374

2,327

Property, equipment and software, net

13,929

7,169

Other assets

4,622

1,941

Total assets

$ 729,632

$235,450

Liabilities, redeemable convertible preferred stock and stockholders' equity (deficit)

Liabilities:

Accounts payable

$4,360

$1,161

Interest payable

819

1,120

Funding debt

387,928

188,297

Corporate debt

12,000

15,000

Warrant liability

–

4,446

Accrued expenses and other liabilities

13,920

6,563

Total liabilities

419,027

216,587

Total redeemable convertible preferred stock

–

118,343

Stockholders' equity (deficit):

Common stock – $0.005 par value, 69,031,719 and 4,467,614 shares issued and outstanding at December 31, 2014 and 2013, respectively

360

38

Treasury stock – at cost

(5,656)

(5,656)

Additional paid-in capital

442,969

1,614

Accumulated deficit

(127,068)

(95,476)

Total stockholders' equity (deficit)

310,605

(99,480)

Total liabilities, redeemable convertible preferred stock and stockholders' equity (deficit)

$ 729,632

$235,450
On Deck Capital, Inc.

Unaudited Consolidated Statements of Operations

(in thousands, except share and per share data)

Three Months Ended

December 31,

Year Ended

December 31,

2014

2013

2014

2013

Revenue:

Interest income

$45,402

$21,868

$145,275

$62,941

Gain on sales of loans

4,254

788

8,823

788

Other revenue

835

516

3,966

1,520

Gross revenue

50,491

23,172

158,064

65,249

Cost of revenue:

Provision for loan losses

20,421

10,270

67,432

26,570

Funding costs

4,669

4,019

17,200

13,419

Total cost of revenue

25,090

14,289

84,632

39,989

Net revenue

25,401

8,883

73,432

25,260

Operating expense:

Sales and marketing

11,402

4,529

33,201

18,095

Technology and analytics

6,042

2,670

17,399

8,760

Processing and servicing

2,302

1,831

8,230

5,577

General and administrative

7,712

3,011

21,680

12,169

Total operating expense

27,458

12,041

80,510

44,601

Loss from operations

(2,057)

(3,158)

(7,078)

(19,341)

Other expense:

Interest expense

(124)

(206)

(398)

(1,276)

Warrant liability fair value adjustment

(2,110)

(2,243)

(11,232)

(3,739)

Total other expense

(2,234)

(2,449)

(11,630)

(5,015)

Loss before provision for income taxes

(4,291)

(5,607)

(18,708)

(24,356)

Provision for income taxes

–

–

–

–

Net loss

(4,291)

(5,607)

(18,708)

(24,356)

Less: Series A and Series B preferred stock redemption

–

–

–

(5,254)

Less: Accretion of dividends on redeemable convertible preferred stock

(3,057)

(2,056)

(12,884)

(7,470)

Net loss attributable to common stockholders

(7,348)

(7,663)

(31,592)

(37,080)

Net loss per common share – basic

($0.13)

($1.78)

($0.60)

($8.64)

Weighted-average common shares outstanding

57,417,188

4,316,397

52,556,998

4,292,026
Supplemental Information

 

Key Performance Metrics

(in thousands, except percentage data)

Three Months Ended

December 31,

Year Ended

December 31,

2014

2013

2014

2013

Originations1

$369,445

$167,985

$1,157,751

$458,917

Unpaid principal balance2

$490,563

$215,966

$490,563

$215,966

Average loans3

$468,749

$199,404

$359,652

$147,398

Loans under management4

$571,759

$233,324

$571,759

$233,324

Effective interest yield5

38.7%

43.9%

40.4%

42.7%

Average funding debt outstanding6

$367,566

$162,334

$279,307

$124,238

Cost of funds rate7

5.1%

9.9%

6.2%

10.8%

Provision rate8

6.7%

6.9%

6.6%

6.0%

Reserve ratio9

10.2%

9.0%

10.2%

9.0%

15+ day delinquency ratio10

7.3%

7.6%

7.3%

7.6%

Three Months Ended

December 31,

Year Ended

December 31,

The Activity in Loan Balances

2014

2013

2014

2013

Unpaid principal balance beginning of period

$422,050

$173,805

$215,966

$90,276

   + Total originations

369,445

167,985

1,157,751

458,917

   – Originations of loans held for sale

(63,578)

(18,937)

(140,578)

(18,937)

   – Net charge-offs

(10,373)

(5,573)

(37,071)

(16,414)

   – Principal paid down*

(226,981)

(101,314)

(705,505)

(297,876)

Unpaid principal balance end of period

$490,563

$215,966

$490,563

$215,966

   + Net deferred origination costs

13,544

6,555

13,544

6,555

Loans

504,107

222,521

504,107

222,521

   – Allowance for loan losses

(49,804)

(19,443)

(49,804)

(19,443)

Loans, net allowance for loan losses

$454,303

$203,078

$454,303

$203,078

* Includes unpaid principal balance of term loans rolled into new originations of $52,902 and $20,808 in the three months ended December 31, 2014 and 2013, respectively, and $158,876 and $59,623 for the twelve months ended December 31, 2014 and 2013, respectively.

Activity in the Allowance for Loan Losses

Three Months Ended

December 31,

Year Ended

December 31,

2014

2013

2014

2013

Allowance for loan losses beginning of period

$39,756

$14,746

$19,443

$9,288

  + Provision for loan losses

$20,421

$10,270

$67,432

$26,570

   – Net charge-offs

(10,373)

(5,573)

(37,071)

(16,415)

Allowance for loan losses end of period

$49,804

$19,443

$49,804

$19,443
Non-GAAP Reconciliation11

(in thousands, except share and per share data)

Three Months Ended

December 31,

Year Ended

December 31,

2014

2013

2014

2013

Net loss

($4,291)

($5,607)

($18,708)

($24,356)

Corporate interest expense

124

206

398

1,276

Income tax expense

–

–

–

–

Depreciation and amortization

1,223

881

4,071

2,645

Stock-based compensation expense

1,395

171

2,842

438

Warrant liability fair value adjustment

2,110

2,243

11,232

3,739

Adjusted EBITDA 12

$561

($2,106)

($165)

($16,258)

Three Months Ended

December 31,

Year Ended

December 31,

2014

2013

2014

2013

Net loss

($4,291)

($5,607)

($18,708)

($24,356)

Stock-based compensation expense

1,395

171

2,842

438

Warrant liability fair value adjustment

2,110

2,243

11,232

3,739

Adjusted net loss13

($786)

($3,193)

($4,634)

($20,179)

Adjusted EPS14

($0.01)

($0.74)

($0.09)

($4.70)

Weighted-average common shares outstanding

57,417,188

4,316,397

52,556,998

4,292,026

Three Months Ended

December 31,

Year Ended

December 31,

Stock-based Compensation

2014

2013

2014

2013

Sales and marketing

$361

$47

$686

$118

Technology and analytics

249

27

539

47

Processing and servicing

93

15

219

30

General and administrative

692

82

1,398

243

Total stock-based compensation

$1,395

$171

$2,842

$438
Supplemental Annual Information

Year Ended

December 31,

Annual Origination Channel Distribution

Percentage of originations (number of loans15)

2014

2013

Direct

55.4%

44.1%

Strategic Partner

14.4%

10.3%

Funding Advisor

30.2%

45.6%

Percentage of originations (dollars)

Direct

44.7%

34.4%

Strategic Partner

13.9%

9.2%

Funding Advisor

41.4%

56.4%

Annual Origination by Customer Type

Percentage of originations (dollars)

New

49.9%

56.5%

Repeat16

50.1%

43.5%
Sponsored Links by DQ Promote