Nigeria's Sterling Bank Plc, which manages Social Lender, a modified peer-to-peer lending platform, has increased the minimum amount by three-fold for lending on Social Lender's social media platforms, according to Guardian News. Besides the increase from N3,000 to N10,000, Sterling Bank also said that it is targeting 6,000 beneficiaries this year.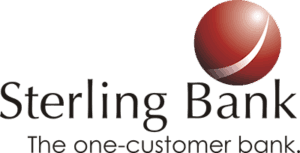 "Use your social reputation to obtain quick cash!" notes one graphic on Social Lender's website. The increase was inspired by Social Lender's recent success. The platform is a social lending solution that uses social media platforms such as Facebook and Twitter to allow registered users to request cash without a lengthy waiting period or high fees.
Here's how it works: Sterling Bank customers register for Social Lender accounts, logging in with their social media profiles. A proprietary social algorithm calculates their social reputation score, based on factors such as:
Social information available about the user
Their duration of activity on the social media site
Additional user-submitted "social collateral"
Validation of the social guarantors provided by the user
Next, users receive a social reputation score (a minimum social reputation score is necessary to be eligible to request cash). Users may also provide additional information post registration to improve their score. Before a cash request can be granted, social credit officers carry out an extensive social audit on the applicant, including reviewing the social reputation of the applicant and the applicant's guarantor(s), as applicable. Cash requests are granted on a case-by-case basis, and a social credit officer makes the final lending decision on every cash request.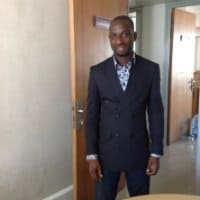 Sterling Bank's head of strategy and communications, Shina Atilola, explained the bank's decision to increase the minimum amount for lending:
Our target market has been faithful to the terms of the agreements reached during the launch phase, they have been faithful with repayment and this has inspired confidence.
Within six months of the platform's launch last year, Sterling Bank disbursed over N5 million to more than 2,000 online customers. Over 90 percent of the loans advanced have been repaid by the beneficiaries. According to Social Lender's website, the maximum amount increases over time based on the frequency of successful transactions. The maximum duration of a cash request is 30 days, with a per-transaction service charge of 100 Naira. Cash is paid directly to the user's Sterling Bank account, and can be repaid using existing banking channels such as mobile money, bank or online transfer, physical banking and other payment options available in the country of operation.
Social Lender's benefits include:
Users get fast cash on the go as at when needed at a low cost
Withdrawal of requested cash is bank independent, as the money can be withdrawn from any existing banking channel including ATMs
Transaction is confidential (only the requester, the social cash request credit officer and in some cases the guarantor are involved in the cash request process)
Users have potentials of receiving higher cash requests, as the more they use the service (and pay back the funds when due), the higher the trust rating they have, and the higher the amount the user can request at a time
Sponsored Links by DQ Promote