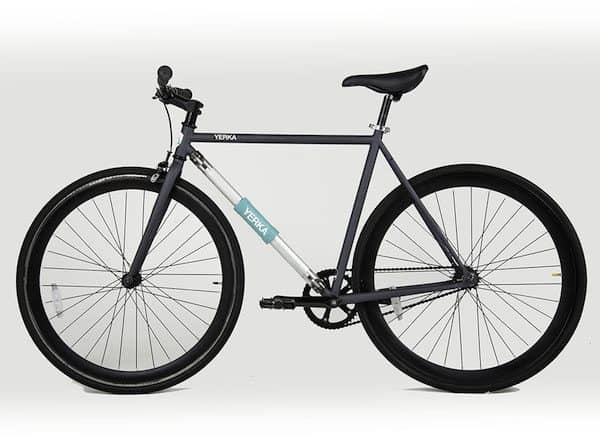 Bike thieves beware, the "unstealable bike" Yerka project is officially going from prototype into production with the help of its official Indiegogo campaign, which launched today.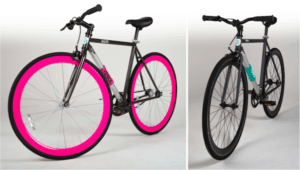 After receiving millions of views on YouTube for a video showcasing the Yerka and receiving more than 10,000 emails from fans around the world, three engineering students and bike enthusiasts from Chile have made the Yerka project their dedicated focus with the goal of launching into production and shipping its first round of the innovative bikes this September.
Explaining details about the lock, the creators shared, "Every traditional lock can be broken leaving the bike intact for the thief to ride on. If a thief tries to steal Yerka, he would have to break the frame, the most structural part of the bike. The bike would have no use and the thief is left empty-handed. If by any chance the thief breaks the pole, fence, or bike rack your Yerka is secured to, he won't be able to ride it. The frame is still in its locking position, blocking the crank set and pedal, making it impossible to ride."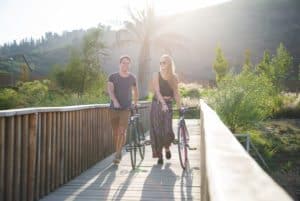 Also revealing what bike is compatible to the lock's design, the Yerka team noted, "The Yerka design can be applied to any classical frame shape. Unlike foldable or rental bikes, Yerka has a sleek design. The lock is so seamless and integrated we'll bet no one can tell the difference between Yerka and a classical bike."
Features of the bike lock include:
Integrated system
No extra weight
Quik & easy to lock
Bluetooth connection
Smartphone app
Color options
Supports bike accessories
Security nuts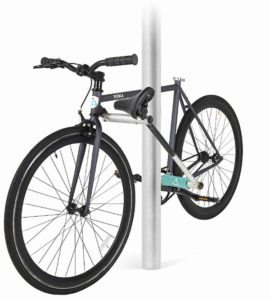 The bikes have received several upgrades over the past several months including the addition of multi-colored options for the Yerka technology as well as colors for the frame alone for current bike owners. The team is also working to bring future updates to Yerka including a security system for the wheels and a Bluetooth connection for smartphones to eliminate the need of a key. 
The viral sensation heard around the world will make its first 1,000 bikes available for a special price of $399 if snatched up within the first 24 hours through the campaign.
Since its debut on Wednesday (March 4th), Yerka's campaign has raised nearly $10,000. It is set to close on April 18th.
___________________________________________________________
Have a crowdfunding offering you'd like to share? Submit an offering for consideration using our Submit a Tip form and we may share it on our site!