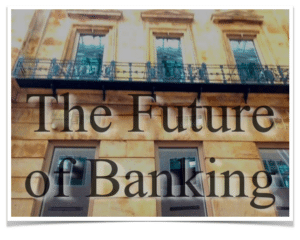 The European Banking Authority (EBA) has been engaged with internet finance for some time recognizing the importance of crowdfunding to their industry. The EBA is an independent EU authority that strives to ensure effective regulation across Europe – a bit of a tall task.  Across Europe regulations regarding crowdfunding – both debt and equity based – are widely varied.  While there is a recognition within the industry of a need for a coordinated regulatory approach as of today this is not the case.
At the end of last month the EBA expressed its opinion on lending based crowdfunding.  Something that is booming in the UK and just starting in several other European markets. The EBA opinion was directed towards the European Parliament, European Commission, EU Council – and of course industry participants.
The EBA is of the opinion that convergence of regulatory supervision across Europe is desirable, something that should come as no surprise to anyone. The group cited regulatory arbitrage and a level playing field as objectives.  Naturally investment crowdfunding platforms will migrate to nations with a more complimentary regulatory regime. The EBA stated that "in these early stages of the development of crowdfunding, regulatory convergence should be based on existing EU law, and recommended that EU legislators clarify its applicability".
The EBA specifically looked into regulations that would be required in order to "drive confidence" in this new market segment. The opinion reviewed present business models in the sector and considered the extent to which the identified risks are already addressed in existing EU directives and regulations and national regulatory frameworks.
According to the EBA they have identified the Payment Services Directive (Directive 2007/64/EC), which can cover payment-related aspects of crowdfunding activities, as the most readily applicable EU legislative text to lending-based crowdfunding. However, the Authority pointed out that since crowdfunding platforms would not typically fall within the perimeter of credit institutions, as they are defined under EU law, lending-related aspects are not covered by EU law. The EBA added that this situation leaves several lending-related risks unlikely to be addressed and gave a set of options to mitigate these.
The document (embedded below) breaks out both risks and regulatory measures for lending based crowdfunding.
In brief the risks include:
Counterparty or credit risk (lender & borrower)
Risk of fraud
Lack of transparency or misleading information
Legal risk
Liquidity risk
Operational risk
Reputation risk
Money laundering
Potential regulatory measures to address risk include:
Disclosure requirements on general risk of lending based crowdfunding
Assessment of creditworthiness of lenders and borrowers
Protection for participants in case of platform failure
Authorization of crowdfunding platforms
Data protection measures
Requirements to address conflicts of interest
Fair and transparent contracts, clauses and fee structure
Measures to address unclear or insufficient exit opportunities
Complaints handling procedures
Account segregation and other money handling requirements
Protection of project ideas
Requirements to address liquidity risk
Requirements to address IT risks
Requirements to address anti-money laundering concerns
The document continues by reviewing existing EU law, along with individual country specific regulations for Spain, the UK and France.
[scribd id=259075756 key=key-8urPvqUVtwSHfMiS3GY1 mode=scroll]