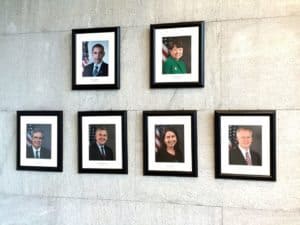 The Securities and Exchange Commission has announced an open meeting to be held on Wednesday, March 25th, to consider whether to adopt rules and forms related to the offer and sale of securities pursuant to Section 3(b) of the Securities Act of 1933 to implement Section 401 of the Jumpstart Our Business Startups Act.  This is Title IV of the JOBS Act, a portion of the law that has come to be referred to as Reg A+.
The meeting will be held at 10AM at the offices of the SEC.  These meetings are typically live streamed and open to the public.
A scheduled meeting normally indicates the Commissioners have come to an understanding and the long awaited final rules for Title IV will be released.  Rules will not take effect immediately as they will first need to be published in the Federal Register and undergo an associated waiting period.
Title IV of the JOBS Act has engendered controversy on Capitol Hill as NASAA, a special interest group representing state securities administrators, has lobbied aggressively against state "Blue Sky Review" reform.  Industry expectations are for state review to be removed as it has effectively killed current Regulation A utilization.  The new exemption will allow funding raises of up to $50 million with the participation of qualified investors.
The Commission will also consider whether to propose amendments to Rule 15b9-1 (Exemption for Certain Exchange Members) under the Securities Exchange Act of 1934 at this time as well.
---
Types of Crowdfunding under the JOBS Act of 2012
[scribd id=259429641 key=key-r6OPh3KB4X7uWdKixIEf mode=scroll]

Sponsored Links by DQ Promote