Back in December 2013, Amersfoort, Netherlands company Mars One hit popular crowdfunding platform Indiegogo to raise $400,000 for a Mission Concept Studies by Lockheed Martin and SSTL for the 2018 mission.

As previously reported, the concept and structure has been a long time in process.  Co-f0unded by Bas Lansdorp and Arno Wielders, the two originally connected in 2002 when Bas was at a meeting of the Dutch Mars Society.  They immediately realized they both shared an intense passion for exploring Mars. Their paths crossed once again in 2006 and following that meeting they continued an ongoing discussion about their dream.  The company was officially formed in 2011 and the two created a strategic plan for getting humans on Mars.
The Mars Mission roadmap indicates they are already in the process of crew selection with crew training scheduled to begin in 2015.  During this time much advance work must be completed.  In 2018 a scheduled Demonstration Mission and Communication Satellite will be launched.  The Communication Satellite will be placed in a stationary orbit around Mars enabling 24/7 communication between the two planets (communicates signals are expected to take between  3 and 22 minutes so not so good for phone calls but plenty good for email and data etc.).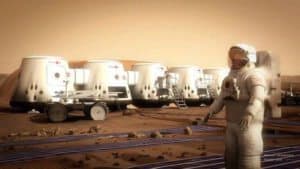 Unfortunately, the project wasn't able to raise the $400,000, only $313,000. The company re-opened the campaign but didn't mean the goal. This and the criticism that has followed Mars One hasn't stopped Lansdorp from continuing his efforts to get to Mars.
During a recent interview with Business Insider, Lansdorp stated:
"At Mars One we really value good criticism because it helps us to improve our mission."
While sharing his thoughts about the recent criticism by magazine Matter that the company selected "Mars 100" finalists and if were just the candidates that had donated the most money to Mars One, Lansdorp explained:
"That is simply not true and this is very easy to find that on our website. There are a lot of current Round Three candidates that did not make any donations to Mars One and there are also lot of people that did not make it to the third round that contributed a lot to Mars One. The two things are not related at all and to say that they are is simply a lie."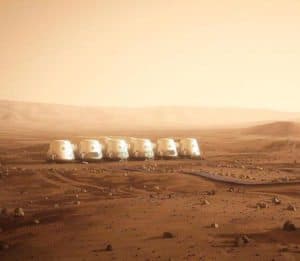 Also clarifying that the Matter article wasn't accurate when it stated that Mars One only received 2,761 applications compared to its reported 200,000 applications, Lansdorp noted:
"The article also states that there were only 2,700 applications for Mars One which is not true. We offered the reporter, the first journalist ever, access to our list of 200,000 applications but she was not interested in that. It seems that she is more interested in writing a sensational article about Mars One than in the truth."

"The selection process will be much more thorough from here on. We will bring our candidates together, we will put them through team and individual challenges, there will be much longer interviews, and there will be much a bigger selection committee. This is the way we will determine who are good enough to enter our training process."
Lansdorp stated that the project is only going to need $6 million, and he continues to stand by the company's proposed budget. While NASA has reportedly estimated that it would cost $80 billion to $100 billion for this kind of trip, Lansdorp revealed the most complicated part is budgeting and preparing for the return trip, which is not a trip that Mars One is planning.
Check out the rest of the interview below!
Have a crowdfunding offering you'd like to share? Submit an offering for consideration using our Submit a Tip form and we may share it on our site!