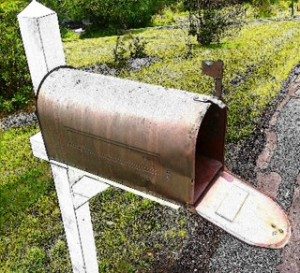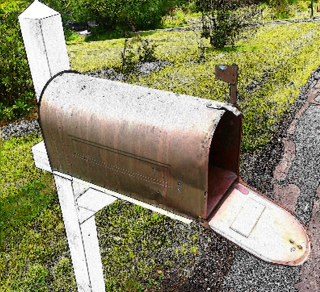 LyfeLens is a 360º dash cam for your car.  Now some people may be a bit concerned about documenting their driving habits but for others having a dash cam that works when you are driving your car, and when you are not, could be a pretty useful tool.
In some parts of the world it is pretty typical to have a dash cam filming your travels but in the US it is pretty much just law enforcement personal that are recording their actions. LyfeLens records but it also does so much more.
To completely benefit from LyfeLens you need to have a data contract for the product but once you do you can get notified of when your car is being broken into; locate your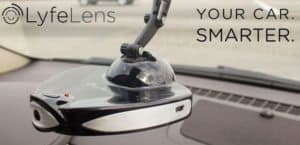 car when you have misplaced it (happens more than you would think); alert you when you car is bumped or scratched;  track your travel (location, mileage, speed etc.) and it also acts as a wireless router for all your devices while you are on the go.
Have you ever had someone break into your car? I have. Multiple times.  I would have loved to have a picture taken of the rude person who tossed a cinder block through the driver side window. Wish I had possessed a LyfeLens back then…
Crowdfunding using Tilt as a pretail campaign.  Only $199 (data plan separate). Great pitch video too.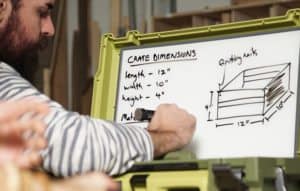 Remember the Coolest Cooler? A crowdfunding campaign re-do that failed the first time and broke records the next.  Well now you have the Coolbox Toolbox, "the worlds smartest toolbox".
This toolbox is perfect for either your household toolkit or the contractor pro. Not only does it store all of your gear but it comes equipped with an internal rechargeable batter to charge your iPad/iPhone or small power tools; Bluetooth speakers so you can rock while you work; LED lighting; Whiteboard and more.  About the only thing missing on the Coolbox is a blender.  This is the toolbox of the future.
Crowdfunding on Indiegogo now for $179.  Delivers in June.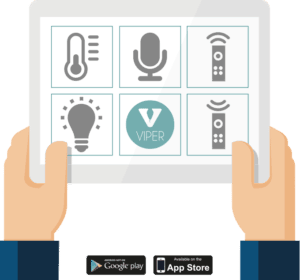 If you are not a developer / designer type you will probably not be too excited about this crowdfunding campaign on Kickstarter. But if you are  – you will probably think this is pretty cool. The internet of things (IoT) is coming to everything, everywhere soon. All things will eventually become interconnected controlled by your Apple Watch perhaps? Well Viper is an easy to use development tool kit for the IoT allowing you to program on Spark Core, UDOO or Arduino Due using Python. This set of hardware / software tools are designed to make it easy to create the next big thing in IoT.  Crowdfunding on Kickstarter now Viper, by ThingsOnInternet is just shy of its $20,000 goal.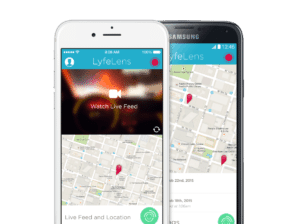 LyfeLens connects your car with your smartphone to provide you with real-time insight and notifications of things happening in and around your vehicle while you're away, recording trip data with speed and location tracking, and keeping you and your passengers connected on the go with a mobile wifi hotspot.
The LyfeLens app tracks and catalogs your driving trends and allows you to instantly watch a live feed of your LyfeLens from anywhere. In addition to automatic recording for trigger events, the tap to record function allows for immediate syncing and backup of footage directly to your LyfeLens account, making sure you never miss a thing.
Designed for iOS and Android Devices.

Coolbox brought the classic toolbox into the 21st century. Tools have changed, why not the toolbox?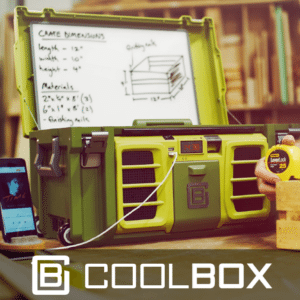 When we're not busy working 7 days on a week trying to succeed in the start up world, we also enjoy doing hobby projects around the house. These experiences inspired us to reexamine the toolbox and all of the potential it could have as an all-in-one product offering.

We were tired of bringing speakers, phone charger, note pad, and lights with us to every job amongst other things, so that inspired the all-in-one solution.  We think it was long overdue that someone reinvented this important carrying case.

The Coolbox features all of the classic storage and compartments you would want but with a modern twist to keep up with the times.

Let's start the new era of "Things onto the Internet". With a few lines of code and almost no wiring, objects will become smart!

VIPER is an easy to use development suite for the high level design of interactive objectsready for the cloud and the IoT.

With VIPER creatives, designers and professionals can develop in Python for Arduino DUE, UDOO and all Spark products (Core, Photon and Electron),  and similar boards using paradigms and features typical of PC and mobile programming.

Unlike other solutions on the market, VIPER is cross-platform and compatible with all sensors and kits.

VIPER = Viper Is Python Embedded in Realtime.

Have a crowdfunding offering you'd like to share? Submit an offering for consideration using our Submit a Tip form and we may share it on our site!

Sponsored Links by DQ Promote