On Wednesday, Korea-based startup  NeoLAB Convergence announced that its Neo smartpen N2 (N2) marks an exciting milestone in the emerging smart pen category by making its way to the U.S.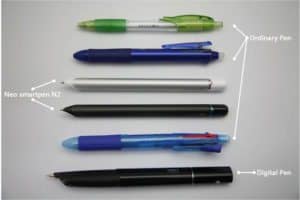 N2's promise is simple: just write as you would with any other pen, and the N2 will automatically turn on, recognize what you are writing, on which page of which book, and digitalize that content. Through the accompanying Neo Notes application, available on both Android and iOS phones and tablets, users can organize, share, and upload their content to third party applications like Evernote, Dropbox and Illustrator to further enhance creative ideas.
With its slim, ergonomic design, N2 – a 2015 iF Design Award winner – looks cool and feels comfortable in a user's hand. It works in tandem with NeoLAB Convergence's patented notepaper and the Neo Notes app. The N2 was designed to be an ideal alternative to existing products in the smart pen category that are either bulky, compatible with iOS devices only, or require separate receivers.
N2 launched in the international market through crowdfunding giant, Kickstarter, in September 2014, raising 20 times its initial funding goal within just three weeks. As a "Staff Pick," the N2 attracted more than 2,000 backers and sold more than 2,500 pens, making it a top three tech product on the platform.
Key Features:
Digitalize, share, save, organize and search handwritten notes or even convert into digital text in 15 languages*
Automatically sync content with Evernote, or upload to third party applications like Adobe Illustrator and Dropbox
With one simple tap on a page in the notebook, email notes to friends and colleagues
Pressure recognition automatically turns the N2 on and off, eliminating the need to press a button
Organize and sort notes by notebook, tag, or calendar
Record and playback audio in the Neo Notes app that is synced to pen strokes
The Neo Notes application is available on iOS and Android devices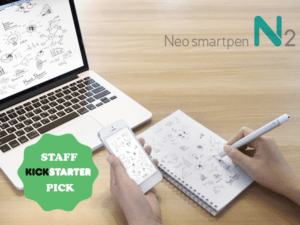 N2 enhances the way people write, draw, and thus, perform, which is why it has built a loyal fan base around the world. Dr. Eddie Lee, co-founder and CTO at NeoLAB Convergence, stated:
"We are inspired by the stories of a wide range of users all over the world, from marketers to entrepreneurs to artists. We designed the N2 to bridge the gap between analog and digital in the era of the Internet of Things. We believe that the possibilities of a pen and paper are huge, and with N2 – the opportunities with pen and paper are unlimited."
Sponsored Links by DQ Promote