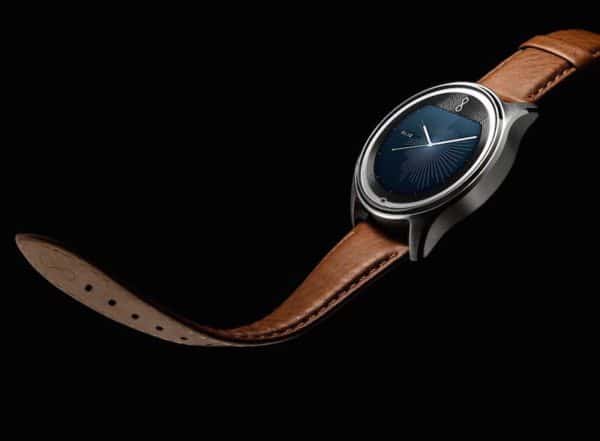 Apple Watch has a new competitor and I am not talking about the Google/Intel thing.  This watch has been created by a former Apple employee and you can immediately see the design DNA in this incredibly crafted watch.
Olio, positioned as a "boutique" watch company, has launched a smartwatch that puts design and materials at a premium – something watch collectors and enthusiasts will surely appreciate.  The hardware incorporates precision machined steel from forged surgical grade 316L stainless. Each watch is being hand finished. Watches have always been a super hot item on crowdfunding platforms, but if you are interested in purchasing an Olio – you better hurry; the company is releasing a first batch of just 500 watches in a limited edition release. This will easily sell out.  Olio has raised $4 million in early stage funding so this pretail crowdfunding campaign will help set the pace to measure market demand but also no worries on fulfillment, as they have the money in the bank to deliver.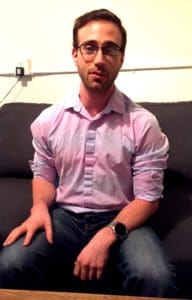 Recently I had to the opportunity to speak with Steve Jacobs, the creator and co-founder behind the Olio Watch, and hear first hand how his smartwatch came to be and his vision for the future of wearable tech.  Jacobs worked on the original iPhone & iPod teams at Apple.  As we all know Apple is pretty particular about product design and aesthetics so the experience and exposure have helped form Jacobs approach.  The Berkeley/Stanford grad is an Engineer by training, but you can tell he loves great design. He is a believer in the Steve Jobs credo that devices need to be distilled down to their simplest form and that influence has been transferred into a really beautiful watch.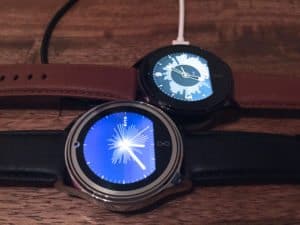 I personally believe that wearable tech is the next big thing and the smartwatch is a natural fit. While design & fashion is a big part of the hook, really it is the technology that will soon become seamless and integrated in a non-obtrusive, yet highly functional manner.  The Olio Smartwatch is definitely a unique balance of high end craftsmanship and wearable tech utility.  All components are similar to what you would find in a high end swiss watch. Olio does not just show you the time (which it does rather well) but it will help you manage your time too.
Jacobs clarified his approach. "Craftsmanship.  I care about building premium products and premium products alone. I don't have an interest in building cheap plastic hardware. To do that I had to build a different type of team.  I had to grab top people from a wide variety of industries."  (As he listed off names like Apple, Google, Pixar, Amazon and many more. His vision is to develop a best in breed device)
So these are hot looking timepieces but what about the techology that makes it smart?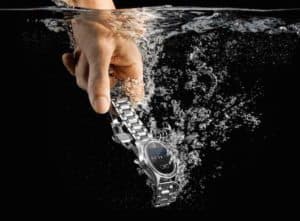 Olio bullets some of the features you will be able to use right out of the gate but expectations are for functionality to grow.  The watch will work with both iOS and Android ecosystems as Olio does not want to limit the user by whichever OS world they inhabit (it connects to your smartphone) – but they do not seek to create "a cellphone on your wrist". Olio has also designed its very own personal assistant in the cloud. Jacobs described it as proactive by looking at everything is going on and making suggestions to the user. I really like this product feature, unfortunately I was not able to take it for a spin during our meeting – something I hope to do soon.
Below are some of the promoted features the software provides.
Dynamic Visualizations: Olio's interface maps the busiest parts your day, making personal bandwidth glanceable, while simultaneously creating a dynamic watchface that is unique you. (these are really cool by the way)
Temporal Streams: Access the right information at the right time, with notifications and information organized into two simple and intuitive time streams—earlier and later.
Olio Assist: A cloud-based personal assistant that contextualizes and understands your personal preferences to offer insightful and actionable suggestions.
Intelligent Actions: You can dismiss or respond to content with a simple swipe, and even have Olio Assist hold your calls/texts and remind you to respond at a later time.
Control Hub: Control relevant third party products like thermostats, lights, locks, cars, speakers, and services like payments, directions and music without searching or wrestling for your phone.
True Cross Platform Compatibility: Olio is an independent brand and offers freedom to connect with both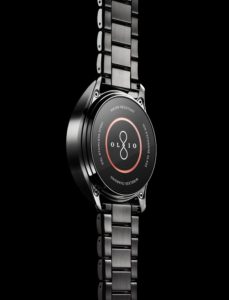 How much say you?  $549 for the Olio Steel Collection and $745 for the Olio Black Collection.  Compare that to the Apple Watch pricing and Olio starts to look pretty competitive. And it is even waterproof – an area that the Apple Watch falls short. Battery life? Two to four days says Jacobs contingent upon normal to heavy use, another area that trumps the Apple Watch.  Olio will also charge in less than one hour.
Jacobs says; "We want this to be able to go, wherever you go".  Olio will let the user focus on what is important to you.  At launch each watch model will have a bespoke time face but you will be able to customize going forward.
Apple Watch may be the popular play, alongside Pebble, but Olio is already setting the pace for smartwatch design.
---
Have a crowdfunding offering you'd like to share? Submit an offering for consideration using our Submit a Tip form and we may share it on our site!

Sponsored Links by DQ Promote