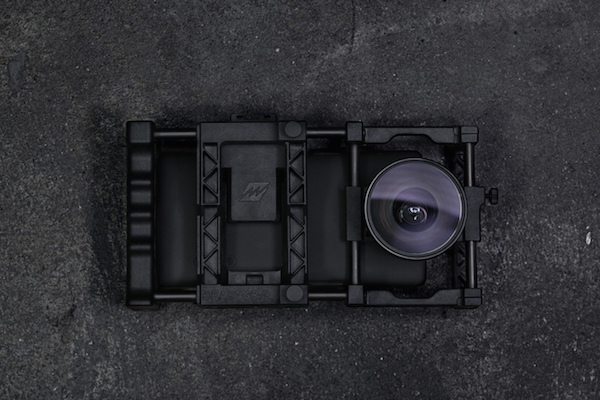 Beastgrip, a versatile smartphone rig and lens adapter system, is getting an upgrade, and its makers are again asking for help from the Kickstarter community to make it all possible. Within just 24 hours of its launch, the crowdfunding campaign reached 100% of its funding goal of $50,000.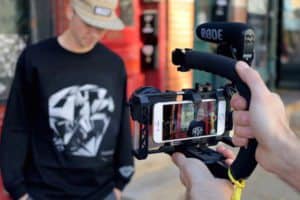 Since its introduction two years ago, smartphone photographers and videographers have relied on Beastgrip to produce exceptional imagery and tell compelling stories. The current Kickstarter campaign will fund production of the Beastgrip Pro, a major upgrade from the original model. In addition to the new model of the smartphone camera rig and lens mount, Beastgrip Co, the company behind Beastgrip, is also introducing a depth-of-field (DOF) adapter, along with extreme wide-angle and fisheye lenses. DOF adapters empower phoneographers to flex their creative muscles like never before.
Creator of the original Beastgrip, Vadym Chalenko stated:
"Smartphones keep getting smarter, with hardware to rival even the most advanced digital cameras and inventive software and apps to optimize photo and video production. Amateur and professional phoneographers are always on the lookout for products that combine easy functionality with high performance. The Beastgrip Pro more than fits that bill."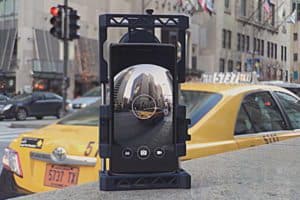 Chalenko and his team are no strangers to Kickstarter; the crowdfunding community was instrumental in bringing the original Beastgrip to market in 2013. Since then, Beastgrip Co has listened thoughtfully to feedback and requests from Beastgrip users. That feedback has contributed significantly to the design and prototyping of the Beastgrip Pro.
The Beastgrip Pro is compatible with all major smartphones, even those with protruding camera lenses. The rig is stronger and more functional than its predecessor, with five 1/4″-20 threaded mounts, a cold shoe mount and the standard 37 mm threaded lens mount. Likewise, the Beastgrip Pro is unrivaled in its versatility and ease of use. Phoneographers can adapt the rig to a variety of applications, from a simple tripod mount to a full-featured rig with LED lights and a mic.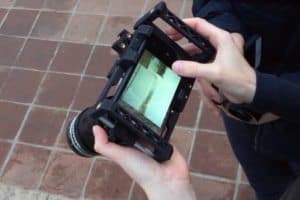 Those who wish to support Beastgrip can pledge $1 or more to the campaign. For $40, backers will receive the Beastgrip wide-angle lens and fisheye lens as rewards (lenses are compatible with Beastgrip Pro, and come with carrying bag and lens caps). Backers who pledge $70 will receive the Beastgrip Pro. Backers who pledge $105 to the campaign will receive the Beastgrip Pro, wide-angle lens and fisheye lens. For $110, backers will receive the Beastgrip DOF adapter. For $175, backers will get the Beastgrip Pro plus the DOF adapter. $210 earns backers an all-inclusive bundle. Rewards will be shipped anywhere in the world, and backers can expect to see them arrive by August.
Funds from the campaign will be used cover the cost of production tooling, assembly line setup and bulk ordering of the Beastgrip Pro's various machined parts, lens components and the DOF adapter. All components of the Beastgrip Pro are custom manufactured overseas and assembled by hand in Chicago.
Beastgrip Co will be developing and rolling out new products for phoneographers in the coming months and years. Among those near the end of the pipeline is Beastcam, a smartphone app set for release this summer that will augment the Beastgrip Pro smartphone camera rig.
__________________________________________________
Have a crowdfunding offering you'd like to share? Submit an offering for consideration using our Submit a Tip form and we may share it on our site!