Crowd2Fund, a UK based investment crowdfunding platform that offers a range of funding options, has announced a Series A funding round of £2 million giving the company a "notional market value" of £10 million.  According to the company interest from Chinese investors boosted the valuation of the young crowdfunding site. Crowd2Fund, regulated by the Financial Conduct Authority, launched in August of 2014.
According to information forwarded by Crowd2Fund, the investment round attracted wide ranging interest from family offices, global entrepreneurs and other investors from China, the Middle East and Europe.
Founder and CEO Chris Hancock, commented on the funding round;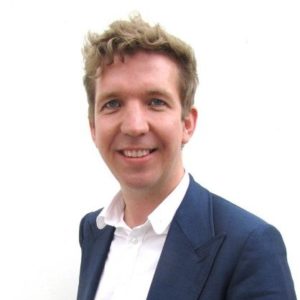 "Crowd2Fund has taken on some well-connected Chinese investors which will not only help open the door to the Asia Pacific P2P market, but will also facilitate investment into the European market from China."

"Based on the slowdown of growth in China, we expect more Chinese investors to be looking for opportunities in Europe. Working with international family offices gives us greater flexibility and immediate access to a global network of investors that can be leveraged as the business grows."
Hancock also stated that he is in talks with a number of the "High Street banks" with a view to forming strategic partnerships.
"By offering five crowdfunding models under one roof, our proposition is designed for a more mainstream P2P and crowdfunding market which we believe will make us a more attractive option for the banks when they are looking for partners", he said.
Crowd2Fund has successfully funded over £1m of deals, in both debt and equity, in the last three months. Crowd2Fund also offers a "Revenue Loan", a new crowdfunding model based on providing finance to early stage companies through loan – with repayments based on financial performance – rather than equity. The first Revenue Loan – a £40,000 funding facility for the Glen Rothay Hotel in the Lake District – closed in the second week in March.