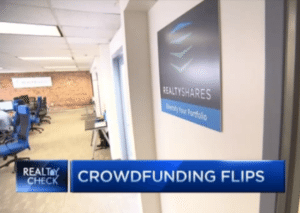 Real estate crowdfunding platform Realty Shares captured some CNBC love late last month.  The network hooked up with the investment platform that allows smaller investors that opportunity to participate in real estate assets for as little as $5000.  The interview with real estate investor Ben Walhood is described as purchasing and flipping homes at a steady clip but without the assistance of traditional banks.  Walhood is using Realty Shares to help fund his purchases stating "without a W2 or without a paystub they [banks] won't even process the application". This is actually an interesting phenomena.  Banks are being disrupted due to entrenched practices their culture simply cannot change thus allowing opportunity for income slip away to more nimble financial providers.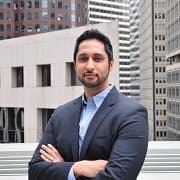 Now Walhood is paying a far higher interest rate to raise capital on Realty Shares but he notes that he is able to do far more projects crowdfunding than would be possible if he was willing to endure the  bank application process. He has done 12 properties working with Realty Shares in the last 12 months.  Some projects have been crowdfunded in "as little as one hour".  Now that is fast.
There are always risks associated with any investment.  But Realty Shares founder Nav Athwal explains the platform has experienced no defaults to date.
The video is embedded below.