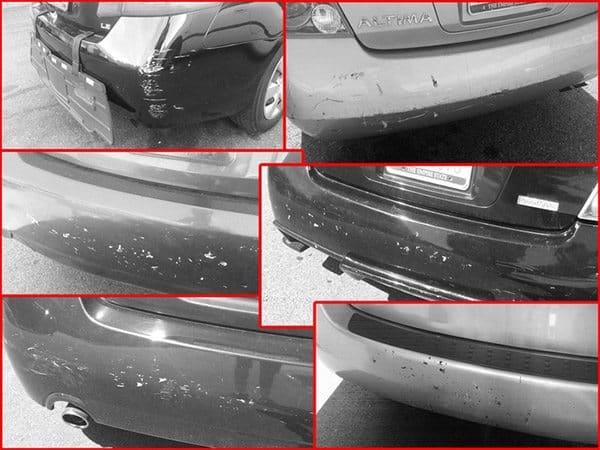 Bumper Bot, a Brooklyn-based startup, has announced that its unique bumper saving technology is now available for pre-order on crowdfunding platform Kickstarter.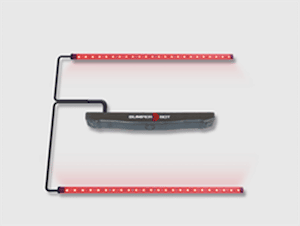 An industry first, the Bumper Bot product is designed specifically to save drivers from bumps, scrapes, and more serious bumper damage through the use of ultrasonic sensors, super-bright LED lights, and a powerful electronic siren.
Bumper Bot is a sleek, discreet device that is only seen when needed. When a driver approaches a vehicle with Bumper Bot installed, LED lights begin to display a distance reading to that driver. If the driver breaches a user-set "safe distance," the Bumper Bot's lights begin to flash in conjunction with a loud electronic siren and will remain on for one minute or until the driver moves away from  the vehicle.
Bumper Bot is currently seeking to raise $40,000 during the length of its Kicktarter campaign, with a goal of beginning manufacturing at the end of June and shipping products to early supporters in mid-August. The first 1000 supporters to contribute to the campaign will receive the Bumper Bot for $89, nearly half off retail price.
Serge Kannon, inventor and designer of Bumper Bot, explained:
"While a slew of external bumper protectors exist today, these only serve to protect a vehicle from damage after a collision, however minor it may be, has already occurred. I found that there was a serious gap in the market for electronic-based preventative bumper technology. This innovation is a sleek, high quality product that serves to protect a vehicle from the daily wear and tear that happens when the driver isn't around. We are incredibly excited to launch our Kickstarter and potentially bring Bumper Bot to market."
The Bumper Bot product includes a metal sensor bar with ultrasonic sensors, a powerful built-in electronic siren, and two super-bright LED display bars that sit inside of the vehicle on each side of the windshield or in the rear window. Bumper Bot is simple enough for most consumers to install on their own without outside assistance.
The crowdfunding campaign is now live on Kickstarter and will run for 35 days through the middle of May.
______________________________________________________
Have a crowdfunding offering you'd like to share? Submit an offering for consideration using our Submit a Tip form and we may share it on our site!