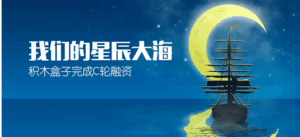 Peer-to-peer lending startup Jimubox announced that it had secured $84 million in series C funding, just seven months after the Beijing-based firm attracted US$37 million from Xiaomi and ShunWei Capital, according to Tech in Asia.
The lead investor on Jimubox's most recent round is UK's Investec Bank. Haitong Kaiyuan Investment also joined in, alongside new investors Mandra Capital and Zhong Capital Fund. Existing Jimubox backers Matrix China Partners, Xiaomi, Shunwei, Ventech China, and Magic Stone Alternative also invested funds.
In November 2014 report,  Jimubox disclosed it expectation  to triple its lending business to $1.6 billion in 2015.  The company lent a total of 100 million Yuan ($16.3 million) in 2013 after launching in August. Earlier in 2014, Jimubox announced as $37 million Series B funding round led by mobil phone creator Xiaomi leading to industry speculation of a greater mobile tie-up for investors and borrowers.  This funding round pushed Jimubox to $47 million invested since 2013.  Now in a report from Reuters, Jimubox is expected to raise "several hundred million dollars" next year.  Jimubox intends on increasing its lending business to 10 billion yuan or approximately $1.6 billion through 2015.
Barry Freeman, Jimubox CFO and co-founder, told Tech in Asia that the "earlier tie-up with Xiaomi helped the startup see a big boost in traffic. Before the gadget maker became involved with the startup, 50% of the site's traffic was from mobile – but now that's up to 70%."
Jimubox offers business loans for small and medium-sized businesses and consumer loans for individuals, and also has 23,000 separate loan borrowers, Freeman continued,  a "much larger" (but undisclosed) base of investors who get returns on the primary loan issuance as well as any secondary trading of interest in the loans that may take place.
Freeman also told Tech in Asia that Jimubox has seen about RMB 6 billion to RMB 7 billion (US$971 million to $113 million) in new issue loans since launching in August 2013, and about 25% of that tally ended up going into secondary trading. Freeman commented that "all the secondary trading shows the health of the platform as it gives investors a chance to stay more liquid and make shorter term returns."