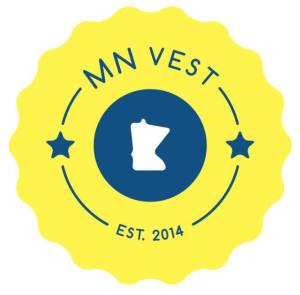 The Minnesota bill that will legalize equity crowdfunding in the state has made its way through both the House and Senate. It is now on track to be signed into law by Governor Dayton . The legislative push received the backing of MNVest, a coordinated group advocating for the ability of Minnesotans to make investments in local opportunities without onerous regulatory requirements. Once the bill is signed into law Minnesota will join an increasing number of states that have created their own intrastate exemption. While the Minnesota Department of Commerce has raised some concerns regarding consumer protection the theme of jobs and economic growth prevailed.
We passed in the Senate, too! (h/t @karleeweinmann) https://t.co/ZDngJTcQQ6 Thx to @Terri_Bonoff @Sen_B_Petersen @SenJimMetzen @EricPrattMN

— MNvest (@MNvest) April 23, 2015
The equity crowdfunding rules are poised to allow a business to raise $2 million from crowdfunding if they agree to an audit by a public accountant, or $1 million if not audited. Investors would able to invest up to $10,000 in a 12 month period. Investments would be made through an internet portal which would limit access to Minnesota residents and would have a verification system and a signed declaration affirming they are a resident. The bill provides for the ability to legally advertise investment opportunities to all Minnesota residents, and hopes to facility faster access to seed funding for entrepreneurs and SMEs.
[scribd id=262902660 key=key-N7H8G9J7jLpfVk54tFt9 mode=scroll]