Well, this seems legit. Campaign organizer, Aaron Schlechter, recently took to Kickstarter to raise funds so that he can name people's dogs. Creative? Yes. Realistic? Not so much.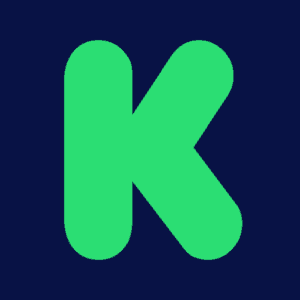 Unfortunately, the crowdfunding giant informed the ambitious name-creator that his project didn't fit in any of its funding categories (basically violated its guidelines) and he needed to create a new idea.
What's Aaron's response to Kickstarter? He announced that his campaign is dedicated to securing $1.2 billion dollars so that he may purchase the crowdfunding giant. Sharing details about the new "plan," he wrote:
"You see, Kickstarter has informed me that I should focus on the 'book aspect' of this project 'rather than naming dogs, which – while a noble goal – does not fit within one of our 15 categories,' if I don't want this Kickstarter taken down.

"If I raise $1,200,000,000, however, I plan to buy Kickstarter and amend its rules so only projects related to the naming of dogs will be allowed on this site. That may seem like a stretch, but think about it–if only one out of every six people on earth donates $1 for me to name their dog 'Donald' then we're in business."
Also revealing what caused him to be a "dog namer," Schlechter revealed
"Once, when I was a kid, I put my shoes on the wrong feet. My father, when he noticed what I'd done, was very upset about it. 'People are going to judge you and think you're an imbecile if you can't put your shoes on the right feet,' was the gist of what he screamed at me. It was an important lesson. Just avoiding improper footwear usage won't keep you safe from the harsh judgement of others though. It's likely that people are judging you right now. Why? Probably because of how unbelievably inept you are at naming dogs.

"How many times have you met a person that you were sexually attracted to that was walking a dog that you were attracted to (not in a sexual way) and asked them their dog's name only to be repulsed by their horrible taste in dog names? Dozens of times I'm sure."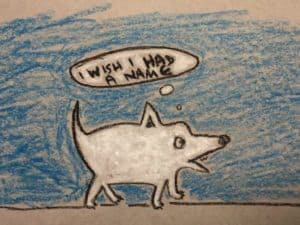 During an interview with Mashable, Aaron stated:
"I looked at Kickstarter's general 'rules' page when I signed which was quite reasonable… I figured I was covered. I'd be creating a lot of dogs. I guess there was fine print somewhere? Sadly, an important need remains unmet."
Since changing his project's description, Schlechter has secured only $587 from 31 backers.
Have a crowdfunding offering you'd like to share? Submit an offering for consideration using our Submit a Tip form and we may share it on our site!