Mighty No. 9 backers: BIG NEWS! Comcept USA, the company behind the Kickstarter success game, announced this week the official release of the Mega Man sequel.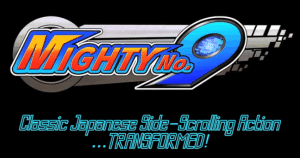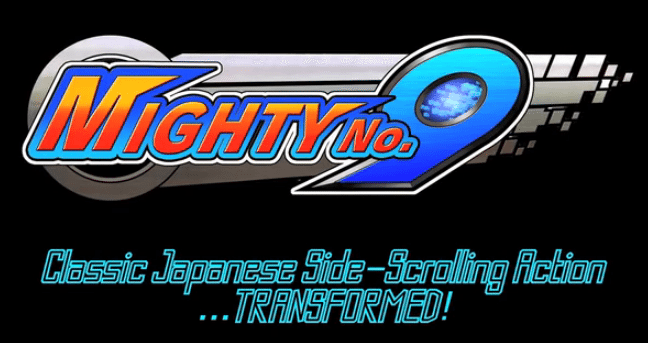 As previously reported, Mighty No. 9  surfaced on Kickstarter back in summer 2013 and secured over $3.8 million from 62,000 backers. It takes place in the year 2099 where humans have become dependent on robots not just for manual labor but also entertainment. The most powerful robots in the world fight in front of humans in a popular league called the Battle Colosseum.
BECK is a small combat robot made to fight in the Battle Colosseum as a part of the MIGHTY NUMBERS, the strongest robots in the world. But since Beck is the only robot in the world with a human heart, he's also the only robot that gets scared in combat. The good news is that he also possesses the ability to turn into any other robot. The bad news is that since his emotions are wired to his abilities, he often finds himself malfunctioning in battle.
One day a notorious engineer named DR. BLACKWELL releases a virus that infects every robot in the world…everyone except Beck. Dr. Blackwell remotely controls the infected Mighty Numbers to lead a rebellion to destroy mankind. Beck suddenly becomes the only robot available to stop the Mighty Numbers.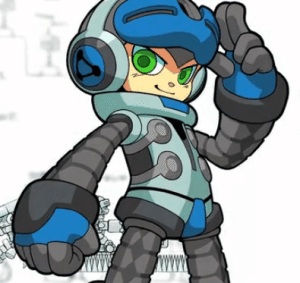 As Beck tries to save the world, he will be joined by CALL, his overly serious robotic sidekick; DR. WHITE, the young but socially inept creator of the Mighty Numbers; and DR. SANDA, the lazy but wise team leader. With each of their help, Beck will learn how to deal with his emotions and become the hero they need him to be.
Now, nearly two years later, the Mighty No. 9 team shared the update everyone has been slightly worried about:
"OK Beckers — we've been working on something big for awhile now, and finally, today, we can let the cat out of the bag (this news will be everywhere soon, but we're telling you first!): Comcept is teaming up with publisher Deep Silver to release Mighty No. 9 this September!!

Why are we so excited about this? Why should you even care?? Wait, is that a DELAY on the release date?!??

First of all, yes, it is a delay from our original Spring estimate (which, from reading the comments lately, might not come as a surprise to many of you, given we're in late April already…) But before you despair, please, hear us out first! The reason for the delay, and the reason we are so excited about this new partnership in the first place, is all the cool stuff it will allow us to add to the game (content that all Backers will get absolutely FREE): Added Japanese (yes!) and French voiceovers (in addition to English), FREE for all backers! Extra subtitle languages (Spanish! French! Italian! German! Russian! Polish! Brazilian Portuguese!) FREE for all backers! And best of all: the entire Ray DLC set — an entire extra level and boss (and playable character) — FREE for ALL backers!

And that's just the big bullet points — this deal also allows us more time and resources for testing, polish, and the creation of physical retail versions (on some systems), and — very importantly — won't affect absolutely any of our Kickstarter plans or rewards. In short, it will make for an even Mightier No. 9, for backers, for us, and for all our fans, worldwide!

We know this is a lot to take in all at once, and we know anytime a Kickstarter ends up with an outside partner some people will be skeptical, so we've prepared a short FAQ that goes into a bit more detail about the hows and whys. See if it answers any questions or concerns you have, and if it doesn't, let us know!"
While it's a bit of delay, it looks like Mighty No. 9 will be hitting store shelves as early as this fall.

Have a crowdfunding offering you'd like to share? Submit an offering for consideration using our Submit a Tip form and we may share it on our site!

Sponsored Links by DQ Promote