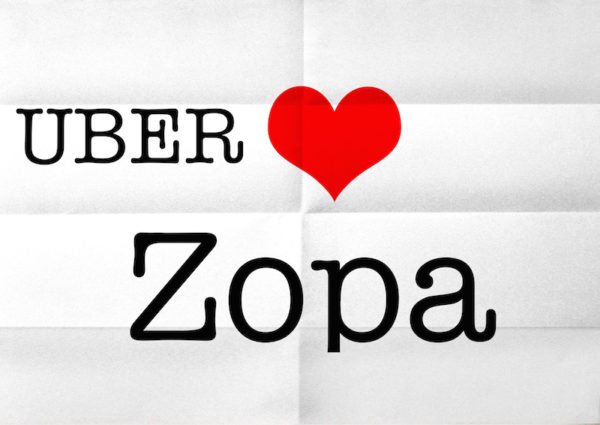 Zopa, the first peer to peer lender in the UK, has partnered up with another innovative firm UBER.
The now (almost) ubiquitous ridesharing / cab replacement company is entering into a new service.  UBER and Zopa have created a new marketplace that will assist UBER drivers who are looking to move from renting an auto to purchasing the car.  The new agreement is expected to "help thousands of UBER drivers reduce their costs each month" but lowering monthly costs.  Certainly an interesting incentive for new drivers to join the UBER team.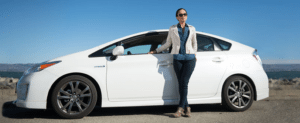 "Our business is based on drivers and their ability to build their businesses on the Uber platform and as such as such we want to help them get on the road and start working on the Uber platform as cost effectively as possible. These deals add to the savings our partner-drivers can already achieve though Momentum, our loyalty programme for seasoned Uber partners," said UBER representative Fraser Robinson.
According to Zopa, loans will be secured against the new cars with rates based on the driver's credit risk. Loan rates will start from 6.9% APR over 3-4 years with loan values up to a maximum of £22,000. Borrowers will be the registered "keepers" and users of the vehicles until the loan is repaid in full, after which ownership will then be transferred to them. Drivers may decide to pay-off loans early.  Zopa explains that an institutional lender will be providing the capital.  Once a driver is pre-approved, the vehicle must be selected from UBER partner Toyota Jemca.
Zopa and Uber stated;
"This partnership is a great example of how technologically disruptive businesses can work together to provide additional value to partner drivers. This finance option will provide Uber drivers with a simple, fast and great value loan to help finance a new vehicle."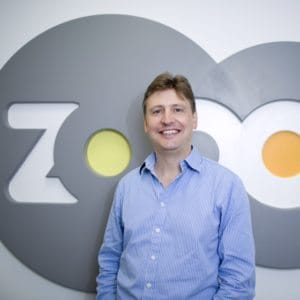 Giles Andrews, CEO and co-founder of Zopa, was quoted on the unique partnership;
"Partnering with Uber is an excellent move for us as it marks Zopa's entry into the secured auto lending industry, allowing us to provide secured loans to a growing market of self-employed customers. This unique commercial deal offers Uber drivers a low-cost loan to fund their vehicle at an affordable monthly cost."

"Zopa and Uber are two rapidly growing business and this deal is aimed at accelerating the growth of the two companies in the UK. As Zopa becomes a mainstream service for consumers, we look forward to helping hard working people fulfil their goals of owning their vehicles and keeping  more of their income in the process."
As the peer to peer, or marketplace lending market heats up expect a growing number of new partnerships crop up that challenge traditional banks and provide new financial services.

Sponsored Links by DQ Promote