LendMe today announced that it has received its peer-to-peer(P2P) license from the Financial Markets Authority and is the first peer to peer lender in New Zealand to specialize in secured lending; offering a range of loan products that will be secured by mortgage over borrowers' assets.

LendMe founder Mark Kirkland stated that LendMe is very excited to receive its peer to peer lending license from the Financial Markets Authority:
"Our intention is to become New Zealand's most trusted P2P lender specializing in secured loans between $25,000 and $2 million. We will deliver transparency, choice and control to kiwis borrowing and lending money in New Zealand.

"We are delighted to join Harmoney in helping disrupt the New Zealand financial services sector. Peer to peer lending is hugely successful overseas and LendMe will provide a viable alternative to traditional financial institutions by connecting people who want to borrow and lend money – kiwis funding kiwis, through a secure and trustworthy platform.

"We are in talks with a number of organizations including banks both here in New Zealand and overseas as potential institutional investors."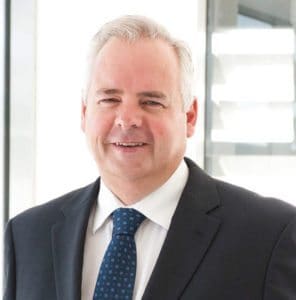 LendMe will offer kiwis secured loans for top-up deposits, home purchases, residential investments, commercial property, business growth, new equipment and the rural sector. Loans will be secured against borrowers' assets, in the majority of cases by first mortgage over property.
Kirkland revealed:
"Borrowers who can show a good credit history and ability to service debt but don't have a deposit and can't borrow through the traditional banks due to the current LVR restrictions, will be able to borrow 100% through LendMe to purchase a home."
The rural sector will also be a key focus for LendMe with mortgages on farms and equipment, seasonal lending plus environmental product lending on offer. Unlike traditional investment opportunities, lenders can expect to receive higher returns on their money and will know exactly where their investment is going.
LendMe also intends to cater for older kiwis who are excluded by banks from borrowing money based on their age. Kirkland then noted:
"Access to money for older people can be very difficult even though they may have an impeccable credit history and good security to offer lenders. LendMe will allow older kiwis to borrow the money they need whilst ensuring lenders receive great returns on well secured loans."
LendMe has invested heavily in ensuring it has an advanced and secure online platform that meets all the requirements of the Financial Markets Authority and provides a high level of trust and confidence for both lenders and borrowers.

Kirkland brings a strong marketing and business background to the start-up supported by a team of experienced and highly-regarded financial services experts, with specific experience in investments and loans.

LendMe is working towards a mid-year launch and is committed to keeping kiwis informed about their progress including details on their services and products.

Sponsored Links by DQ Promote