As the RateSetter peer to peer lending platform grows, so must the team that manages their dramatic growth.
RateSetter, UK's largest P2P lending platform (according to monthly volume) has announced two new hires: John Battersby will take the position of Head of Communications which also manages corporate affairs while Luke O'Mahony will pick up the title of PR Manager handling the firm's media outreach.
Rhydian Lewis, CEO and Founder of RateSetter, was quoted on the two new appointments;
"I'm delighted to welcome John and Luke to our team. The growth we've witnessed as a business over the past year has been phenomenal, and John and Luke will help us decisively improve our capacity and capability to deliver great communications to our key audiences as RateSetter continues to lead the Peer to Peer industry."
Battersby was previously at Lloyd's of London where he was Deputy Head of Communications.  Battersby did a stint at HM Treasury as Head of Communications Strategy and Head of News providing a unique insight into governmental operations.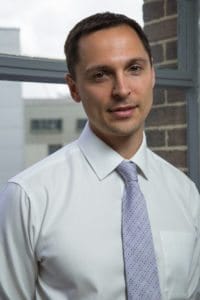 O'Mahoney is moving over from marketing firm Brazil where he managed a variety of personal finance and motoring clients.
Battersby joins a growing legion of traditional financial executives making the transition from old finance to new.
"I am thrilled to join RateSetter and very excited to be part of such a fast-paced, innovative and dynamic business," said Battersby.  "Excellent communications and corporate affairs will be essential for RateSetter as it continues to grow and flourish and I hope that my skills and experience will contribute to the company's ongoing success."
O'Mahony has been working in the peer to peer lending space for some time helping well known firms build their message and grow their brand.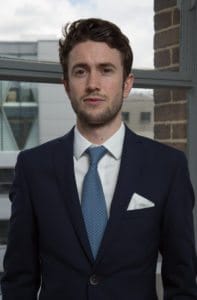 "P2P lending is a really exciting, fast-growing industry which I've been lucky enough to work on and see develop throughout my career. I'm looking forward to working with the industry leader to further educate both the media and the British public about the opportunities available within the sector."
RateSetter claims a growth rate of over 175% for the last year and secured a £20 million round of funding from high-profile backers such as Neil Woodford in March 2015.  RateSetter has originated over £173 million for 2015 so far.  The firm has also expanded internationally opening up an operation in Australia last year.

Sponsored Links by DQ Promote