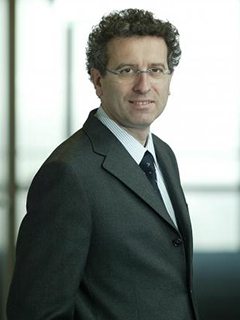 In an article posted today in the Luxumburger Wort, Luxembourg Finance Minister Pierre Gramegna commented that FinTech is the engine driving new financial services business models, promoting the Grand Duchy as a location for the burgeoning ICT sector. "What Silicon Valley has in Tech, we have in Fin," Gramegna declared.
Speaking at ICT Spring, Gramegna told the Wort that FinTech was out to revolutionise and reshape the financial services industry for companies, investors and customers alike. Digital payments, electronic currencies, data analytics, online investment and finance platforms were identified by the minister as the key areas of FinTech, commenting it was not enough to simply "add a layer of ICT" to current ways of doing business, but that FinTech needed to be made the "driving engine" of operations to increase market shares and profits. Going digital was no longer just an option, Gramegna explained. "We must go digital by default," he commented.
Speaking to an international audience and hoping to attract new FinTech business for Luxembourg, Gramegna outlined the key advantages of the Grand Duchy as a FinTech destination as reported int the Wort:
He cited government and private sector initiatives to support start-ups and raise seed-funding, as well as a new bill for the so-called "sàrl simplifié" – allowing entrepreneurs to set up a company in one day and with just one euro.
He highlighted Luxembourg's ability to attract talent, offering a high standard of living and security, with a large international community to boot. Also addressing the upcoming referendum on foreigner voting rights, the minister said that regardless of the outcome, the fact that the issue was even being discussed showed "openness."
At the same time, efforts are being made to make blue cards more accessible, especially in the field of ICT, while the government is also working on fostering more talent within the country, for example through its Digital for Education scheme.
He praised for Luxembourg were the combination of ICT with security and data protection, as well as the country's high-level infrastructure in terms of data centres and connectivity. Economic prospects have been improving, leaving behind the crisis years, the minister added, and Luxembourg offers a stable environment to do business.
Lastly, Gramegna noted the biggest pull for FinTech, however, would obviously be the country's financial sector ecosystem, which includes not only banks, but also lawyers, consultants and accountants.
Earlier this month, Luxembourg-based Direct Lending Investment, advised by Smart Lenders, has created the first US Dollar denominated security that is backed by peer to peer, or marketplace, funded loans.  As part of the process, Direct Lending Investment is using  Orchard's analytics technology, according to information received from the company.

Sponsored Links by DQ Promote