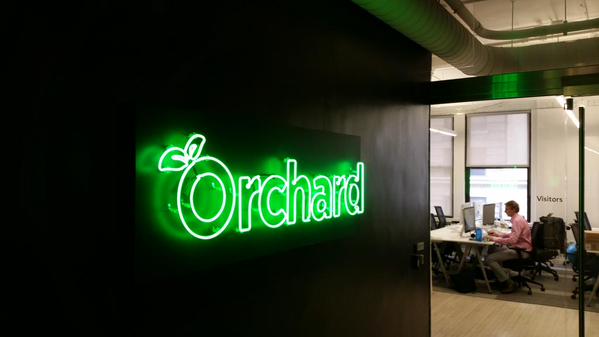 Orchard Platform has announced two new partnerships as it extends its reach into a growing number of financial verticals in the direct lending space.  Orchard has signed up Auto One Acceptance and The Interface Financial Group (IFG).  Auto One is described as the "vehicle lender to Generation Zero Hispanics living in the United States.  IFG is an accounts receivable services and solutions firm that has been in business for over 40 years.  Both loan originators will now use the Orchard Platform to grow their lending business.
"These partnerships signal the extraordinary growth that is taking place in marketplace lending," stated Matt Burton, CEO of Orchard. "It's great to see asset classes beyond consumer and small business loans adopt marketplace lending. Their desire to embrace technology provides them with access to a diverse pool of sophisticated investors. It's impressive to see, and we're excited to support them in building their own marketplaces."
As marketplace lending grows, so does the need for building scalable and technologically enhanced systems to handle extreme interest from institutional investors. Orchard is the technology provider that matches institutional funds to direct lenders. Orchard estimates that to date, marketplace lending has originated over $12 billion in loans, which is expected to more than double by the end of 2015.  Many industry followers expect the direct lending business to soon reach trillions of dollars as the efficacy of online lending becomes the dominant form of borrowing.
"Auto One's analytic models and domain expertise in the Hispanic sector allow it to profitably serve a client base that has been historically ignored by US lenders," stated Arturo Aguilar, Chairman of Auto One. "Our institutional loan buyers receive an above market yield on asset secured loans. Working with Orchard allows us to efficiently sell notes to far more institutions, far quicker, than we otherwise could have on our own."
IFG serves clients in more than 30 industries in the United States, Canada, Australia, New Zealand, UK, Ireland, Mexico and South Africa. The company has over 150 offices worldwide.
"IFG's unique structure allows institutional investors to invest in the invoice finance asset class where IFG originators and underwriters are directly sharing risks with investors," stated George Shapiro, CEO & Chairman of IFG. "The world of receivables moves quickly, and Orchard helps power the IFG Invoice Finance Marketplace Platform so that we can move as quickly as our customers. We're happy to work with an innovative partner that allows us to focus on running a complex and global underwriting business."
Orchard was founded in 2013 and has been recognized as an important catalyst in the dramatic growth of the peer to peer lending industry.

Sponsored Links by DQ Promote