Russian fin-tech venture capital firm Life.SREDA has announced that Victor Chow, former senior cloud computing business leader of Huawei Technologies, has been brought on board as the CEO of InspirAsia Accelerator, its Singapore-based Asia-focussed accelerator. Chow's also served as a mentor for the fin-tech accelerator Startupbootcamp fintech.
According to a statement by the company, Chow's new role will see him be "responsible for accelerator development, elaboration and launch of the acceleration programme, new partnerships in Asia (government agencies, banks, VCs) and the search for the best fin-tech startups in Asia."
"InspirAsia is probably one of the few VC-funded fin-tech accelerators uniquely designed for post-seed or later stage startups seeking Series A, B or C funding," commented Chow. "To date, we have received about 30 fin-tech-related startups who have applied to the programme, since we made the announcement a few months ago; we are definitely interested to review and talk to more companies in the coming months. There are also four-five startups that are ready for direct investments."
Last month, e27 reported that the Russian firm was planning to pour US$80-90M into the startup scene in Asia over the next six months and with the hiring of Chow, a veteran of the entrepreneurship and fin-tech scene, Life. SREDA seems to making positive steps to achieving that goal.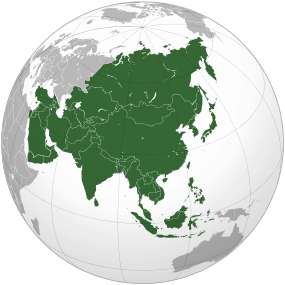 According to e27, InspirAsia seeks post-seed and early-A stage startups from Asian countries, developing one or more of the following fin-tech solutions: mobile payments, P2P transfers, remittances, mPOS and online acquiring, online lending, scoring, P2P lending, mobile banks, eWallets, payment services for restaurants and cafes, and mobile cash registers for retailers. The accelerator's first batch will kick off in September in Singapore and will see 20-30 fin-tech startups embark on a 90-day course. The accelerator will have an investment model between US$50,000 and US$300,000, depending on the stage of the startup, in return for five to 15 per cent equity and US$200,000 in support services. At the end of the acceleration programme, the fund can decide on additional funding or bridge fundraising from other VCs from its network.