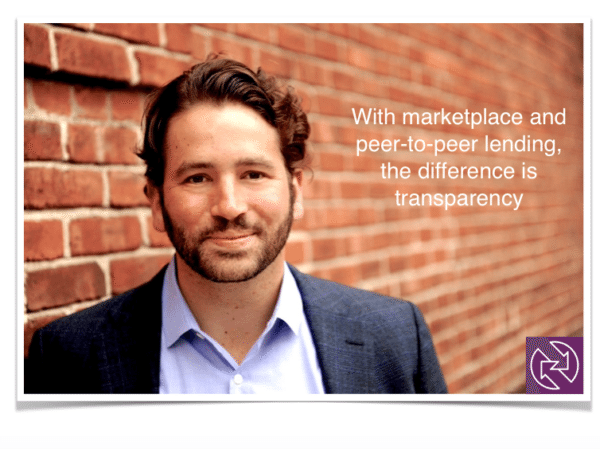 Skim the peer-to-peer lending headlines over the last few months, and Funding Circle is a regular part of the news cycle. This year alone, the 5-year-old company received a capital boost to the tune of $150 million (the equity funding round was led by DST Global with participation from Baillie Gifford, and with Goldman Sachs acting as exclusive placement agent for the oversubscribed round) and claimed a "first" in offering individual investors the opportunity to invest in secured fractional small business loans with its new Fractional Loan Marketplace. Most recently, Sam Hodges presented on "Bridging the Small Business Capital Gap: Peer-to-Peer Lending" at the House Committee on Small Business​ Hearing.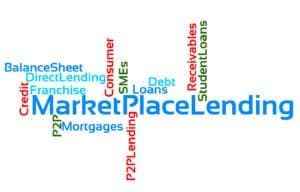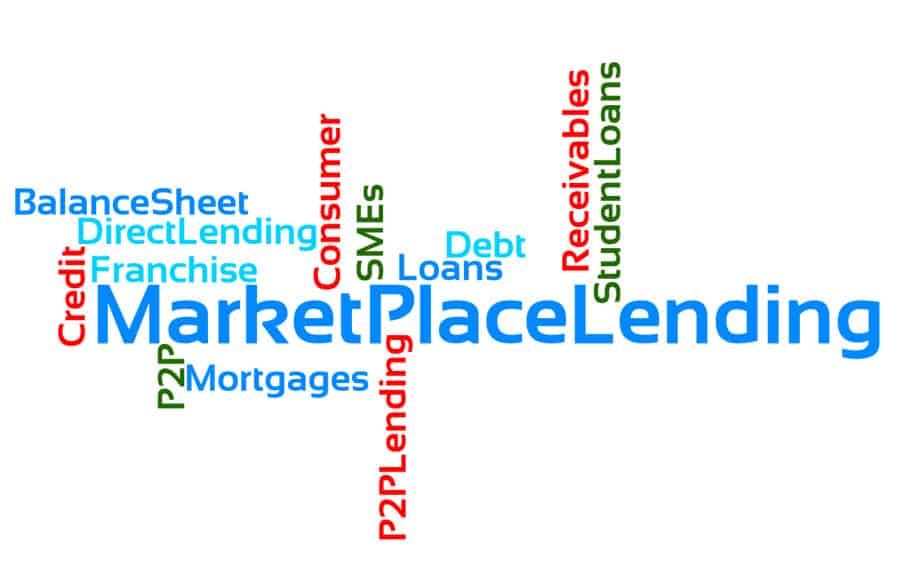 As the co-founder and U.S. managing director for Funding Circle in the United States, a leading marketplace that focuses exclusively on small businesses, Hodges oversees the company's overall strategic direction and daily operations. He clearly understands the financial needs of small business owners. Prior to co-founding Funding Circle, Hodges helped build a successful gym franchise. His experience of the difficulties of getting a traditional loan as a small business owner incentivized him to co-found the company that now lends over $1 billion to small businesses globally. Recently, Crowdfund Insider spoke with Hodges about crowdfunding regulations in the U.S. and in the U.K., peer-to-peer lending in the U.S. and Funding Circle's plans for the next few years. (Note: This interview has been edited for clarity.)
---
Midori Yoshimura: Congratulations on your recent presentation to the Committee on Small Business on the Hill. How do you feel it was received?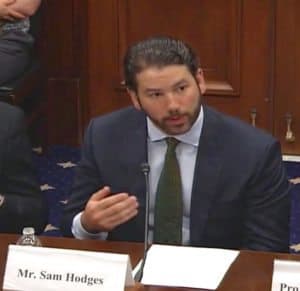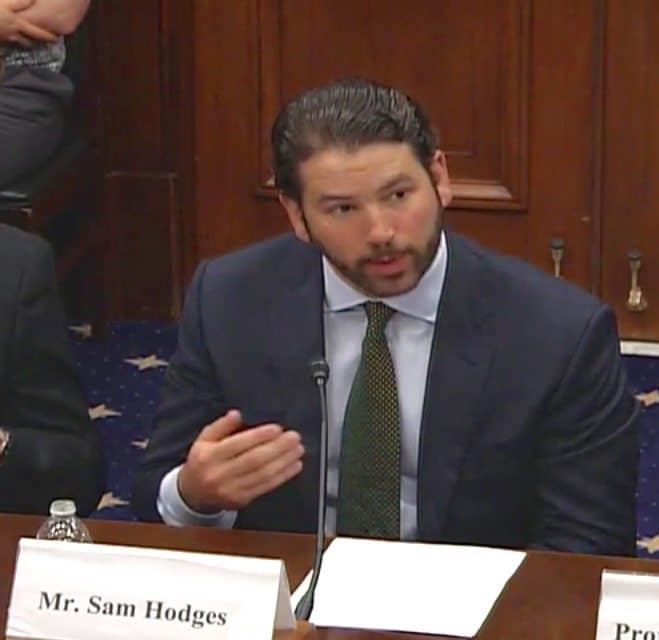 Sam Hodges: It went rather well. I'm pleased that the members of Congress and staff had done a lot of work prior to the hearing. The tenor was positive, and the group was interested in what we're doing.
Midori: What might the U.S. learn from other countries' development of crowdfunding regulations?
Sam: What's going on in the UK is very familiar, and they've been active in pushing in crowdfunding regulations over the last few years. The first big difference is that one big regulatory framework governs capital, while in contrast in the U.S., a hodgepodge of rules at the state level and federal level makes it very difficult to come up with regulatory framework. As a result, it's hard to grow. In the UK, they've worked very hard to make sure banks are proactively referring small business to alternative lenders if they are rejected for a bank loan, so that they don't get turned out. In the U.S., the general policy slant is very focused on banks; there's no real structural support for non-bank lenders. In the UK, the government has been lending directly through Funding Circle for a couple years. It helps get capital into good small businesses, and is equivalent to the Small Business Association's loan guarantee program. But the U.S. is very restrictive in its ability to work with nonbank lenders. We're moving in that direction.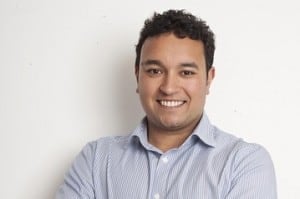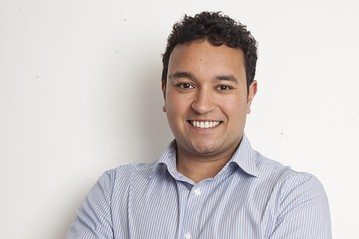 Midori: How did you end up partnering with Samir Desai?
Sam: Samir and a number of others started Funding Circle in the UK in 2010. At the time, I was running Endurance Lending Network with my partner Alex Tonelli. Our company was informed by running a small business ourselves, to fill a small opportunity gap in access to small business credit. In Samir and Andrew Mullinger's business, we saw a high degree of alignment in strategy, and marketing benefit in being able to scale more quickly. So, we consummated the companies' match in 2013 and launched Funding Circle here in the U.S.
Midori: What are some of the factors driving peer-to-peer lending in the U.S.?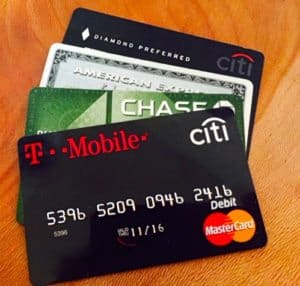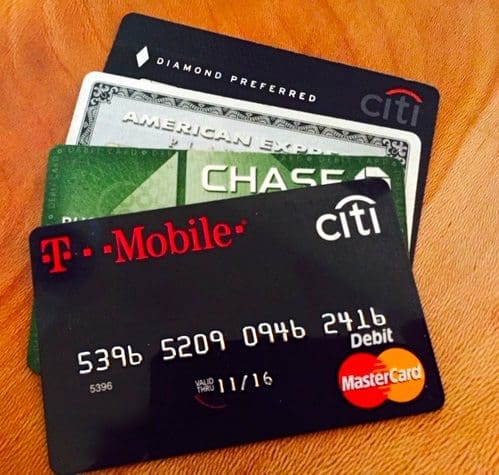 Sam: One, there's a structural gap in the credit market between where sort term options begin and where banks want to create a larger structure or small automated loans. There's a gulf on the consumer and small business side, where they aren't getting as much credit as they deserve at a price that makes sense.
Two, there's a shift in consumer and investor preference. Today, small businesses look online first when shopping for a loan. It's different than 20 or 50 years ago. There's a stable and strong path, and investors are willing to invest through Funding Circle.
Three, there's a greater availability of data, and there's a need to be able to standardize and automate credit rigorously. It's only happened over the last decade or so, and there's a need to create infrastructure for it.
Midori: Institutional money has played a major role in the exponential growth being experienced in the U.S. for direct lenders. In the UK this has been slow to occur. Do you feel the same thing will happen where institutional funds will eventually dominate P2P lending platforms?
Sam: We think institutional capital comes in many flavors. It's hard to do that when working just with individual investments. The rules of the road in a fair playing field encompass large and small investors. There are institutional investors in lots of different forms–small hedge funds, more large ones, pensions, banks, involved in a pretty substantial way. There's some pretty positive development in the U.S. and in the UK. We're already working with institutional lending as a critical part of strategy. One of our large institutional investors noted that as Funding Circle builds, that we increase institutional appetite.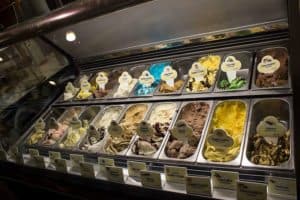 Midori: Funding Circle has targeted small business lending. Now other P2P lenders are getting into the space, including Lending Club. Will you shift into consumer loans? What about other verticals? Will Funding Circle leverage its technology to target other asset classes?
Sam: In short, we have no intention of venturing beyond small business loans. It's a massive opportunity. We think there's a big difference in terms of experience needed to increase and how you underwrite small business versus consumer loans. We want to stay true and double down, building something that's pretty differentiated for the most part, and we want to focus on getting the word out.
Midori: Mike Cagney recently commented that once a platform starts taking deposits, "that's when the gloves come off." Do you see this occurring?
Sam: Mike's right—that argument is correct. Most of us are not looking to create deposits too, to create the opportunity. We don't take deposits. All of sudden you would have FDIC provisions and bank ones as well. Those are rightly quite restrictive. You need to be careful about the loans you do. The way those rules are written, it's hard to be in that kind of business. Funding Circle has no intention of becoming a bank. We partner with banks. We are tech-driven and lower-cost for depositories to originate and invest in credit. That's how we approach it.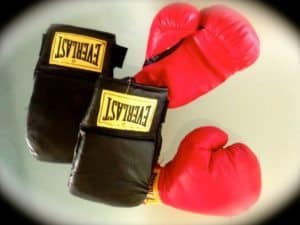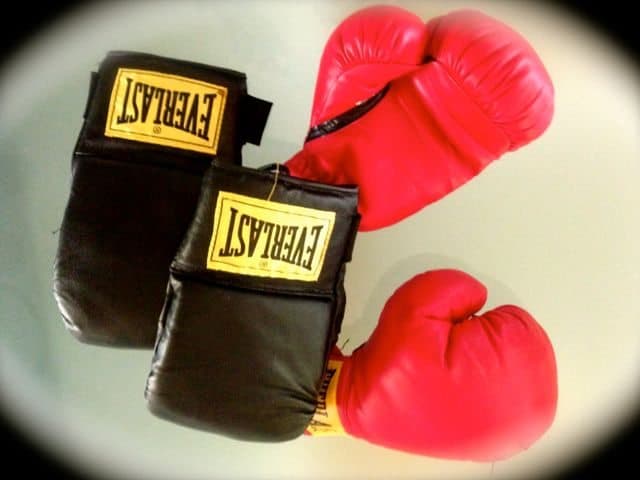 Midori: How do you see peer-to-peer / marketplace lending developing over the next few years in contrast to traditional finance?

Sam: With marketplace and peer-to-peer lending, the difference is transparency. They are open-ended as data-rich networks, not using asymmetry to make a profit. They are inherently different and superior models of a diversified set of acquisition. There's an opportunity to build marketplace lenders and make it transparent. On the one hand there are small businesses looking to borrow. On the other hand, there's a wide range of investors. The exchange-like nature is fundamentally different from business. As a marketplace, there is no incentive to charge more or less, thanks to data-driven underwriting. This leads to a clearing price that is fair to the borrower with sufficient returns. The other big difference is that they are fundamentally tech companies first. We are really looking to create a great, delightful experience on both sides, as well as working to make the process automated. We want to deepen those experiences and use more and more data to dive deeper to improve the experience and quality.

Sponsored Links by DQ Promote