From lolcats to Tiny Hamsters Eating Tiny Burritos, the cute, fuzzy and furry meowing at the door or loopily chasing their tails outside have a special draw on the Internet. Now, PetFundr, one of the first crowdfunding sites solely dedicated to animal welfare, is live, thanks to a successful partnership with Canadian crowdfunding agency FundRazr, notes Vancity Buzz.

PetFundr's founder, TV journalist and pet blogger Darcy Wintonyk, says in Vancity Buzz,
It's a win-win. Animal lovers come to the site looking for projects to donate to and rescues and pet owners get a new audience for their campaigns and causes.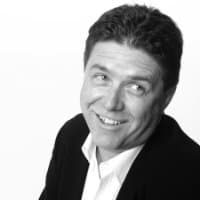 The platform is the result of Wintonyk's observation of a "big hearts, small wallets" syndrome: pets owners, shelters and animal welfare agencies had animals who desperately needed critical care, and were faced with ever-increasing veterinary bills. So, Wintonyk partnered with FundRazr to launch PetFundr, allowing users to quickly create campaigns and share them with their social media networks.
FundRazr CEO Daryl Hatton notes,
Given the emotional nature of pet rescues and the strong love and support for animals in the broader community, many people will like, comment or share those posts.
The campaign process is straightforward:
Create a campaign, personalizing it with pictures and videos.
Share the campaign with friends via social media and email.
Collect contributions in a WePay or PayPal account, where money is deposited instantly and can be accessed immediately. Note: PetFundr does not withhold funds until a campaign goal is reached.
Currently featured campaigns include Helping the homeless care for their pets, for a one-day, free animal health clinic; Operation Otis, for a rescue dog with a deformity in each of his legs; Limping Labrador Needs Your Help, for a young lab with severe hip dysplasia; and Help Lilah's Hip Surgery, for a 6-month-old puppy in need of a pricey hip surgery.