SoFi received provisional ratings from Moody's on over $411 million in post graduate loan backed notes on Monday. The notes were rated from Baa3 to Aa3 – the highest rating received to date according to Bloomberg.
According to Moody's the provisional ratings were assigned to to the strong credit quality of the refinancing loans.  More than 85% of the loans in the pool being borrowers who attended graduate school and are now employed.  Most of these borrowers have received advanced degrees in medicine, law or business indicative of a strong credit rating.  The lower rated notes included some loans with a 20 year term – something SoFi began offering in January of 2015.  The longer term loans boosted the weighted average term to 130 months
Moody's described SoFi's business model as "new and unproven" but said their financial position is improving as it reported profits in 2014 as it has rapidly grown loan origination volume.
The majority of borrowers have attended top 100 schools with a significant percentage having attended top 20 universities.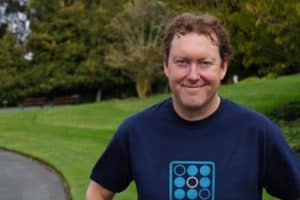 SoFi announced having surpassed $2 billion in loans this past April. In March of 2015 the marketplace lending platform pushed into the mortgage industry with its "first of a kind" mobile mortgage feature.  Recognizing that all finance is moving online – and to mobile – the strategic step was a natural expansion for the direct lender.  SoFi CEO Mike Cagney described the new service as "the start of a fundamental shift in how people will shop for loans".
Unlike traditional bank lenders, SoFi has developed a proprietary set of metrics and algorithms to assess credit quality more effectively than banks. Their underwriting approach takes into consideration parameters not measured by banks.  SoFi accepts both accredited individuals and institutional money as investors on their platform.