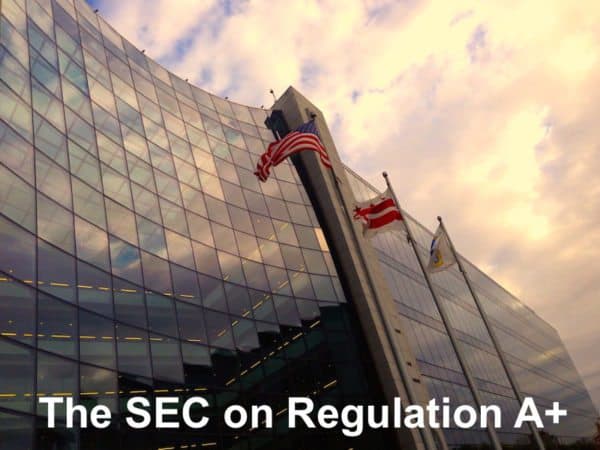 On June 23, 2015, the Staff of the Securities and Exchange Commission provided some public guidance on certain issues arising under the new Regulation A+ Final Rules. In a new section of the SEC's Compliance and Disclosure and Interpretations (C&DI's),  a Q and A on frequently asked questions or questions of general importance, the Staff answered 11 questions relating to Regulation A+ (Section 182. Rules 251 to 263).
Some takeaways from the questions posed, and answered.
Confidential Filings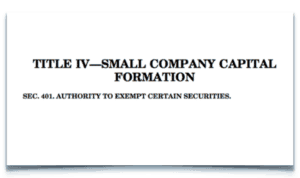 Regulation A+ allows an issuer to initially file its Offering Statement confidentially, with the contents of the filing not surfacing until the issuer elects to do so, at least 21 days prior to the day the SEC "qualifies" (approves) the offering.  Two questions address this subject. Judging by the small number of filings showing up publicly on the SEC's website since the rule went into effect on June 19, this interest in confidential filings is not surprising.
I expect that most issuers will want to make their initial filings on a confidential basis for a variety of reasons, such as: avoiding the public embarrassment associated with a withdrawn offering; avoiding disclosing your business plan to competitors publicly before you know that you will be able to successfully raise funds; and avoiding thorny legal issues resulting from material changes in the Preliminary Offering Circular, which under the best circumstances will change over time, both in response to SEC comments and changes in a company's business.
Startups are Circling
Judging by both industry buzz and a question regarding whether a company can provide a balance sheet as of its date of inception, it is clear that there is a great interest by newly formed companies seeking to utilize Regulation A+.  Some will have nothing more than high hopes – and plans to build a business if they are successful in raising a boatload of money from the crowd. Others will be starting new ventures, but building upon a substantial track record and resources from earlier ventures.
Testing the Waters in a Tweet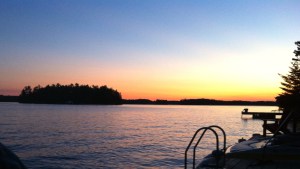 This testing the waters feature allows companies considering a Regulation A+ offering to solicit non-binding investor interest from the public before it prepares and files offering materials. One important requirement  of testing the waters is that certain legends be provided with the solicitation. One C&DI answers the dilemma many will face – how to cram these legends into a character constrained Tweet?
For those looking for more detail, here is a link to the new C&DI's.  And kudos to the SEC Staff for getting this information out to the public so quickly. Look for more of these to come from the Staff in the near future, as there will undoubtedly be many more questions of general interest regarding Regulation A+.
[scribd id=269675628 key=key-pBfxnMuxmq7znQWruxVa mode=scroll]
---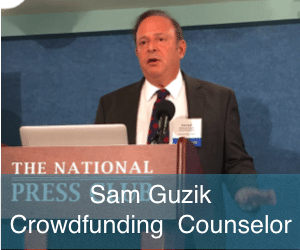 Samuel S. Guzik, a Senior Contributor to Crowdfund Insider,  is a corporate and securities attorney and business advisor with the law firm of Guzik & Associates, with more than 30 years of experience in private practice.  Guzik is also the President and Board Chairof the Crowdfunding Professional Association. A nationally recognized authority on the JOBS Act, including Regulation D private placements, investment crowdfunding and Regulation A+, he is and an advisor to legislators, researchers and private businesses, including crowdfunding issuers, service providers and platforms, on matters relating to the JOBS Act. As an advocate for small and medium sized business he has engaged with major stakeholders in the ongoing post-JOBS Act reform, including legislators, industry advocates and federal and state securities regulators. In 2014, some of his speaking engagements have included leading a Crowdfunding Roundtable in Washington, DC sponsored by the U.S. Small Business Administration Office of Advocacy, a panelist at the MIT Sloan School of Business 2014 Crowdfunding Roundtable, and a panelist at a national bar association event which included private practitioners, investor advocates and officials of NASAA. His articles on JOBS Act issues, including two published in the Harvard Law School Forum on Corporate Governance and Financial Regulation, have also served as a basis for post-JOBS Act proposed legislation.  Recently he was cited by SEC Commissioner Daniel M. Gallagher in a public address for his advocacy on SEC regulatory reform for small business.   He is admitted to practice before the SEC and in New York and California. Guzik has represented a number of public and privately held businesses, from startup to exit, concentrating in financing startups and emerging growth companies.  He also frequent blogger on securities and corporate law issues at The Corporate Securities Lawyer Blog.