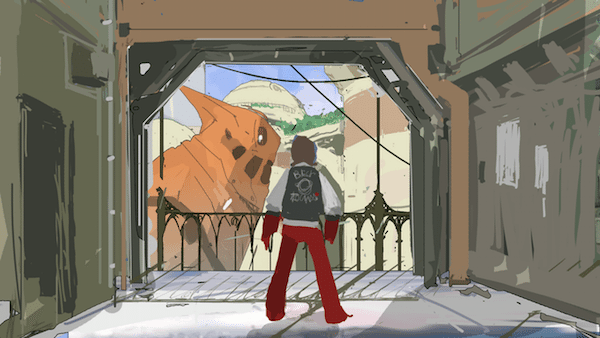 Ready to unveil its latest project, Comcept USA, the mastermind behind Kickstarter-success Might No. 9, returned to the crowdfunding platform to raise $700,000 for its 3D action adventure game, Red Ash.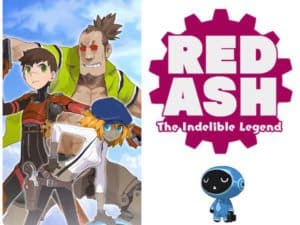 What makes Red Ash unique is the fact that it is considered an unprecedented collaboration between anime and gaming companies. Each are working together to create their own content based on the same property and character.  Notably, the primary goal with Red Ash is to tell a story on a grand scale; all of the primary concepts are clearly visualized in the minds of the creative team, from the overall plot to historical background.
The game's story (so far) is:
"Danger looms over hundreds of thousands who make the city of Great Slope their home. The Mobile Citadel "KalKanon" is currently on a crash course with this city. At this rate, a major disaster is all but unavoidable. Gecko Company, one of the organizations central to Great Slope, has prepared a massive electromagnetic cannon christened "the Peacemaker" to combat this catastrophe.

"They announced their plan to destroy the massive Mobile Citadel before it reaches the settlement. Great Slope quickly switches from a city enveloped in panic, to one ready to sit back and enjoy the fireworks of the special, once-in-a-lifetime Burning Cannon Festival. However, not everyone welcomes this announcement; particularly the young owner of the Bones Agency, Call C. Bones. All Delvers have heard the famous folktale… that inside the belly of KalKanon rests the Legendary Legacy…"
Red Ash is considered an "opportunity" to not only fulfill Mega Man's creator, Keiji Inafune's desire to create a game that pays homage to Japanese animation and his vision of "immersing players in a freely explorable anime world."
Revealing some details about the campaign, Comcept USA explained:
"The RED ASH team is spearheaded by Art Director Kazushi Ito and Director Masahiro Yasuma, key members of the original team that pioneered open world game design with Mega Man Legends. With the RED ASH project, they aim to build an action adventure experience with a new level of freedom, complete with the polish expected from such veteran creators.

"Sharp-eyed readers may notice that this project has inherited some of the DNA from our Mighty No. 9 project–specifically, the shared character names Beck and Call. We feel that this is an important part of the project: we're taking this opportunity to create an altogether different type of game together with the support of fans and backers. We want to continue embracing this new style of game design and production, challenges and risks included.

"With RED ASH, we hope to channel your passion for gaming into our creative process, and fulfill both our own dreams and the dreams of our fans around the world!"
Those who back the project may receive the game by donating at least $25. it is set to ship in July 2017. Since its launch on Saturday, the campaign has raised nearly $250,000 from over 3,000 backers.
__________________________________________________
Have a crowdfunding offering you'd like to share? Submit an offering for consideration using our Submit a Tip form and we may share it on our site!