Israeli peer-to-peer lending platform, BLender, recently announced that it has secured $5 million in funding from American venture capital firm, Blumberg. The company, which launched last fall, is looking to use the funds to expand into Western European and Latin American markets.

According to its description, BLender's cloud-based platform was built to be compatible with a wide range of markets, cultures, and languages. It is fully mobile, web-based, and simple to use.
During a recent interview with Geektime, CEO of BLender, Dr. Gal Aviv, stated that the platform is set to operate multi-nationally, and not just allocate loans locally or domestically. He also cited that BLender's ability to rate individuals' credit risk in areas where traditional credit bureaus and rating systems are not in place.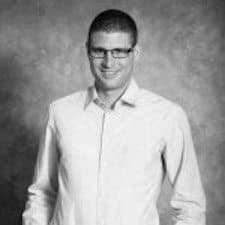 Revealing details about BLender's business model, Aviv shared:
"We saw that there is a very strong credit market where there is FICO scoring [like the U.S.] but if you look at different territories with no effective credit bureaus, the access to credit is quite low and the pricing is quite high."
The media outlet added that since its establishment in November 2014, BLender has raised over NIS 10 million in loans (or around $2.5 million) with an average loan ranging between NIS 15,000 and 20,000 9$3,650-5,000).

Sponsored Links by DQ Promote