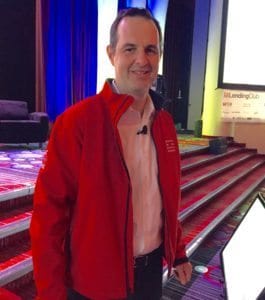 Leading direct lender Lending Club (NYSE: LC) is now available to investors in three new states: Iowa, Oklahoma and Arkansas.  This brings the total number of states allowing individuals to lend to borrowers now at 33.  Lending Club CEO and founder Renaud Laplanche said his platform was "thrilled" to allow investors in these states have access to a new asset class.
"Lending Club is now available to investors in 33 states. We're proud of the constructive relationships we're building with state regulators, and excited that we're increasingly able to offer rewarding investment products to investors in more states," said Laplanche.
Individual retail investors may use the marketplace lending platform to access consumer credit as an asset class not previously available to them. Investors on the Lending Club platform may invest in loans in increments as low as $25, diversifying across hundreds or thousands of borrowers, to quickly and easily build a portfolio that fits their investment objectives. Lending Club has originated over $9.3 billion in loans since its founding.