Despite the state of Oregon's recent ruling, supporters of Sweet Cakes by Melissa have continued to raise funds for the small bakery through its crowdfunding campaign on Continue to Give.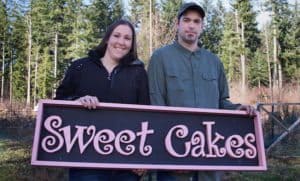 Earlier year, the bakery was ordered to pay a lesbian couple the amount of $135,000 after refusing to provide a cake for their wedding. Back in January 2013, Laurel Bowman and Rachel Cryer approached the bakery about having a cake made. According to the testimony, Aaron Klein, co-owner with his wife Melissa Klein told Bowman, "I'm very sorry, I believe I have wasted your time. We do not do cakes for same sex weddings." He then quoted Leviticus to Bowman and her mother.
Bowman filed a consumer complaint with the Oregon Department of Justice (DOJ) stating:
"In november of 2011 my fiancé and I purchased a wedding cake from this establishment for her mother's wedding. We spent 250. When we decided to get married ourselves chose to back and purchase a second cake. Today, January 17, 2013, we went for our cake tasting. When asked for a grooms name my soon to be mother in law informed them of my name. The owner then proceeded to say we were abominations unto the lord and refused to make another cake for us despite having already paid 250 once and having done business in the past. We were then informed that our money was not equal, my fiancé reduced to tears. This is absolutely unacceptable."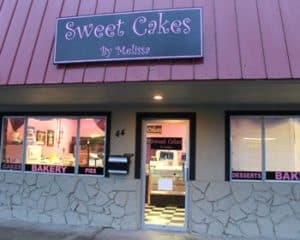 Oregon Bureau of Labor and Industries (BOLI) judge awarded Rachel Bowman $75,000, and her now wife, Laurel Bowman-Cryer, $60,000 in damages for their emotional suffering. The Kleins are now ordered by the state of Oregon to "cease and desist from publishing, circulating, issuing or displaying, or causing to be published, circulated, issued or displayed, any communication, notice, advertisement or sign of any kind to the effect that any of the accommodations, advantages, facilities, services or privileges of a place of public accommodation will be refused, withheld from or denied to, or that any discrimination will be made against, any person on account of sexual orientation."
The ruling stated:
"Within Oregon's public accommodations law is the basic principle of human decency that every person, regardless of their sexual orientation, has the freedom to fully participate in society. The ability to enter public places, to shop and dine, to move about unfettered by bigotry."
This situation caused the couple's bakery to shut down and other struggles, which is why they originally turned to GoFundMe for funding. Upon reaching over $100,000, the platform shut down the campaign and the couple was able to launch another campaign through Continue to Give.
The new campaign's description reads:
"Let's help the Kleins through this hard time as they fight for religous freedom; which they are not just fighting for themselves but for all of us as our freedoms are threatened. They have been struggling financially ever since they were forced to close the doors of their bakery in 2013 as their income was basically cut in half. If they are forced to pay the damages to the lesbian couple they will be in much worse shape than they are now. They are pioneers in standing strong for the Lord and have been very courageous and steadfast throughout this whole ordeal. Please let's rally around them to help ease the stress of everyday expenses and unexpected urgent needs. Thank you for your desire to help the Klein family, they will certainly appreciate it."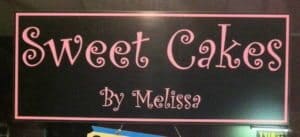 Melissa issued a statement:
"We are humbled and thankful for the generosity and support of the American public. The amount shows that Americans all over this country are acting on their beliefs and loudly saying that they do not agree with a government that punishes people for their religious beliefs.
"At this time, we do not know exactly how we will use the funds that have been donated to us because:  1) Since our business was shut down two years ago, we are continuing to face financial hardship 2) We are unsure at this time what other costs may be associated with our case in the future as we continue to stand strong for our freedom 3) We are seeking advice regarding how the government will tax the money we've been given and 4) We are waiting to see whether BOLI will stay the collection of the $135,000 (at an interest rate of 9%) during the appeal."
Have a crowdfunding offering you'd like to share? Submit an offering for consideration using our Submit a Tip form and we may share it on our site!

Sponsored Links by DQ Promote