LexShares, an online marketplace that matches plaintiffs litigation to investors says it is "open to institutional investors".  The crowdfunding platform states its model of crowdfunding has not changed but it will now allow individual investors participate alongside big money.  The site did not announce it had signed up any institutional funds.
LexShares allows investors to benefit by receiving a portion of a successful settlement or court judgment.  The platform estimates the US litigation market at $200 billion. Investors on the platform may participate for as little as $2500.  The funding pays for the litigation and if the funding is successful, LexShares takes a 10% cut of the amount raised.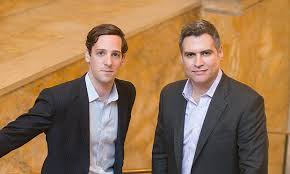 "The additional funds will enable us to help more plaintiffs," said Jay Greenberg, co-founder and CEO of LexShares.
LexShares states that institutions can invest capital at scale into commercial legal claims through LexShares. The platform says that all investment opportunities posted on LexShares have undergone the company's rigorous review processes, lead by a team of attorneys and securities professionals.
"We are excited about the level of support and confidence we have received from institutions in our business model, our underwriting capabilities and our track record," said Max Volsky, Co-Founder and Chief Investment Officer at LexShares.
LexShares is privately funded by Atlas Venture and angel investors.

Sponsored Links by DQ Promote