BioLite, a Brooklyn based social enterprise best known for turning cooking fires into electricity, announced today that it has raised $5 million in growth capital to accelerate the expansion of its off grid energy products. The funding consisted of a Series B equity round led by Acumen with additional investment from Clif White Road Investments, RRE Ventures, and the Disruptive Innovation Fund, as well as debt and grant funding from Deutsche Bank and USAID.
Jonathan Cedar, BioLite co-founder and CEO, revealed:
"We are proud to be joined by such an exceptional group of investors in our mission to bring 'energy everywhere.' This unique coalition of industry-leading partners will help to support the next phase of BioLite's growth as an emerging markets energy provider, mission-led outdoor brand, and disruptive technology innovator."
Three billion people still cook over smoky, open wood fires, leading to 4 million deaths each year, which adds up to more than HIV/AIDS, malaria and tuberculosis combined. BioLite's breakthrough clean cooking technologies reduce harmful emissions by more than 90 percent while converting waste heat into usable electricity to charge mobile phones and LED lights off the grid. In March, the company launched the BioLite NanoGrid, expanding its technology portfolio to include rechargeable LED lighting and power storage.
Acumen's Chief Investment Officer Sachin Rudra, who will be joining BioLite's Board of Directors, stated:
"Access to clean cooking, lighting, and power for mobile phones are three of the most pressing needs among low-income, energy-deprived households. We are very excited to partner with BioLite as the company is in a unique position to integrate and scale across each of these critical energy categories."
That unique position is due in large part to Parallel Innovation, BioLite's pioneering business model. The company incubates core energy technologies and markets them in parallel to families living in energy poverty along with campers in outdoor markets. Profits generated by the outdoor market are re-invested into building sustainable and scalable energy solutions for the rural poor. A departure from the "buy one, give one" model, BioLite utilizes a market-based approach: it designs products that meet the critical needs of rural consumers at a price-point that they can afford, thus boosting local economies, improving public health, and curbing climate change.
The Disruptive Innovation Fund, which led BioLite's Series A round in 2011, joined the company again for its Series B round. Matt Christensen, CEO of Rose Park Advisors and portfolio manager of the Disruptive Innovation Fund, explained:
"Not only has BioLite developed transformative technology, but by bringing energy into rural environments where there aren't other good power solutions makes BioLite a deeply disruptive concept. In places like India, one of the world's largest and fastest growing markets for mobile phones, electricity is unreliable or outright unreachable for many. BioLite is providing access to electricity for off grid consumers while they perform the necessary daily task of cooking."
BioLite's ambitious technologies, combined with user-centered designs, are utilized by customers in more than 70 countries and have earned the company numerous recognitions including Fast Company's 2014 Innovation by Design Award and a nomination for REI's Vendor of the Year. Since its founding in 2009, the company has raised $10 million, including over $1 million on Kickstarter. BioLite continues to invest heavily in building a world-class team, growing to a staff of 45 professionals across its New York headquarters and India and Uganda field offices.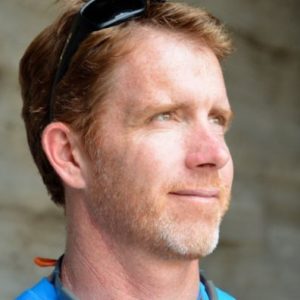 Deven Clemens, Managing Director at Clif White Road Investments, added:
"BioLite is a mission-driven company that is executing at a very high level across product, marketing, and operations. At Clif Bar and White Road, we firmly believe that values-based enterprises are the way to maximize value for business, community and the planet. BioLite is demonstrating that scalable impact and opportunity is the way of the future."
Have a crowdfunding offering you'd like to share? Submit an offering for consideration using our Submit a Tip form and we may share it on our site!