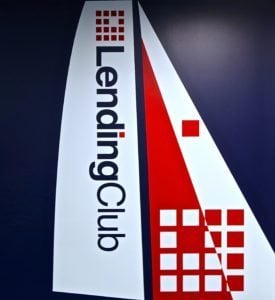 Marketplace lending platform Lending Club (NYSE:LC)  has announced the release of a series of APIs for online brokers and advisors to more easily connect investors with Lending Club loans.  Labeled Lending Club Open Integration (LCOI), the new feature should make investor interaction more seamless while facilitating advisors to promote investing in LC loans.  Lending Club says the API provides the same functionality that exists on their site and includes real time reporting of cash, holdings, investing and tax reporting.
"Retail investors have always been a key constituency for us," stated Lending Club CEO Renaud Laplanche. "With LCOI, we are making it easy for advisors and broker-dealers to offer Lending Club Notes to their retail clients and deliver a blissful, seamless experience."
While Lending Club started out as a true Peer to Peer lending platform today most of the investors are large institutions.  Lending Club has recognized the importance of keeping retail investors engaged while offering the same opportunity as big money.  Individuals may invest in increments as low as $25.  Diversification is encouraged and the platform makes this easy for small investors.  Lending Club data posts historical returns, from Grade A to C, at 5.19% to 8.88%.