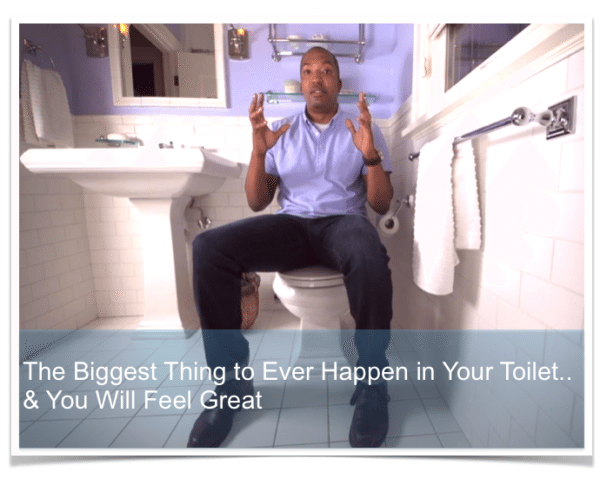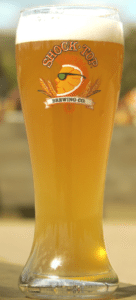 Shock Top Brewing and Indiegogo have created a formidable partnership to battle the California drought head-on.  Indiegogo will be launching crowdfunding campaigns that tackle the drought – and Shock Top will be supporting with cash.  Shock Top, part of Anheuser-Busch, will be dedicating hundreds of thousands of dollars to fight the drought. And they will be doing this by funding water-saving campaigns on Indiegogo. The initiative is starting with the relaunch of the "Drop a Brick" campaign which was probably one of the most creative anti-drought initiatives yet that unfortunately garnered tepid backer support the first time crowdfunding.
The Biggest Thing to Ever Happen in Your Toilet..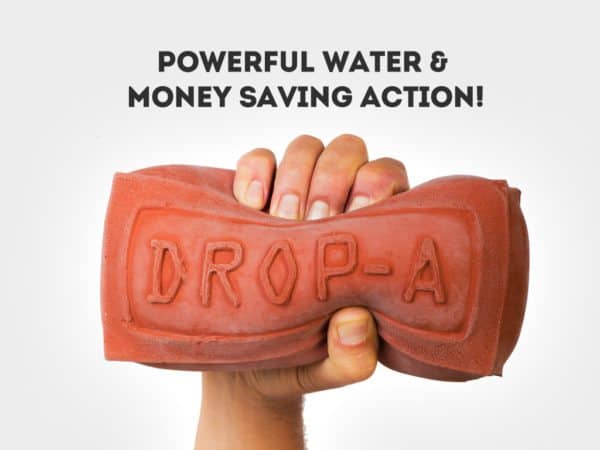 Drop a Brick first launched in November of 2014. The funding target was set to $80,000.  It closed at about half that amount (and migrated to In-Demand).  The concept is pretty simple and inexpensive.  The hydro-gel brick is placed into your toilet tank and it displaces about 1/2 gallon of water.  If California bands together the Drop a Brick program can save 67 million gallons of water each year. That's a lot of water. Around 85% of toilets in California use 1.6 gallons or higher per flush.  The current standard for flush toilets is 1.2 gallons – so most toilets should be replaced. But it is far less expensive for consumers to Drop a Brick and help everyone out in the process.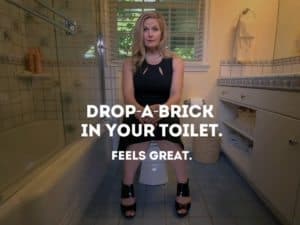 As most people know, California is in the midst of a water crisis.  The state is out of water.  Sure it could rain for 40 days and 40 nights but the aquifers that provide much of the states' drinking water would still need years to replenish. Perhaps decades.  And it is not just lawns and pools that need to be filled.  It is drinking water and agriculture that is being hammered.  Shock Top, a craft – type brewery, requires lots of water. Obviously that is the number one ingredient in beer. Not only is much of the Shock Top beer brewed in California, 25% of the Shock Top beer is consumed there too.  Company representatives state they have been working like crazy to reduce water consumption. Anheuser-Busch says it has reduced water usage at its Los Angeles and Fairfield breweries by more than 40% over the past 10 years (2004-2014). In 2014 alone, water usage has decreased by 9% at its Los Angeles brewery and 6.7 % at its Fairfield brewery.  They are pushing to reduce utilization even further but eventually you can only save so much.  And it is not like you can just pack up your brewery and move to a part of the world where water is more accessible.  The Anheuser-Busch breweries employ thousands of people in the state of California driving hundreds of millions in economic impact every single year.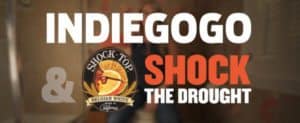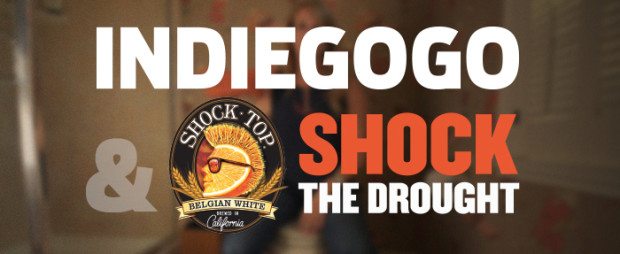 Jake Kirsch, a VP at Shock Top, believes "working together, we can Shock the Drought by sharing great ideas, pledging support and funding new inventions, and we're excited to lead this charge."  Ian Montgomery, co-founder of the Drop A Brick Campaign, couldn't be happier with Shock Top's commitment. In fact the Drop A Brick team was "dead in the water" before the Shock Top team called.  The $100,000 cash injection will now allow Drop A Brick to create the needed molds to scale and drive the cost per brick down to under $5. Drop-A-Brick is a not-for-profit, grassroots, "get'er done initiative by a bunch of regular folks hoping to save as much water as possible in homes across America". Shock Top has now made it affordable for everyone to drop a huge brick in your toilet and help conserve water. What more could you want?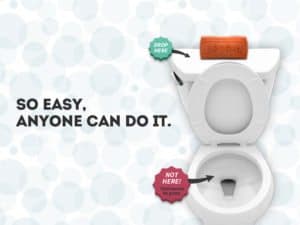 Shock Top has also established relationships with Water Deeply, Save Our Water and the Solano County Water Agency. The funding commitment for other crowdfunding campaigns will continue until  the end of the year – and perhaps longer. Shock Top is open to creating more symbiotic relationships in their quest to cut water consumption.
Drop a Brick in Your Toilet and You Will Feel Great
Christian Busch, Head of Marketing at Indiegogo, explained this partnership came together very quickly.  The matchmaking of perfect partners happened almost over-night.  Indiegogo has moved quickly, recognizing the benefit to their home state and the potential for their platform to drive real change.

Now everyone needs to #DropABrick in their toilet. (it is only 5 bucks)

Have a crowdfunding offering you'd like to share? Submit an offering for consideration using our Submit a Tip form and we may share it on our site!

Sponsored Links by DQ Promote