Patch of Land, a  real estate crowdfunding solution has announced all existing and future loans will be directly secured by underlying collateral that provides increased protection for its projects. Patch of Land revealed the steps in this direction earlier this summer in an article written by Crowdfund Insider Contributor Anthony Zeoli, who stated at that time, "I absolutely admire Patch of Land for being the pioneer in this effort".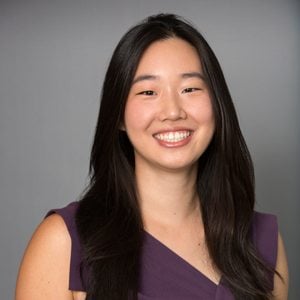 Amy Wan, General Counsel of Patch of Land and creator of the new structure stated;
"We pride ourselves on having the most secured offering structure and being the most transparent and innovative platform for people investing in fractionalized real estate peer-to-peer loans," said Wan. "We are one of the very few platforms who actually work with a trustee, allowing our investors to feel more at ease knowing we're contracted with a bank. All of us at Patch of Land think this is very exciting as it's pushing the industry forward while making peer-to-peer lending for real estate a more commonplace activity for investors."
Patch of Land has published the document as an open-source tool for other platforms to adopt.
"We're committed to improving the marketplace lending industry for investors, and making our documents publicly available may pressure other platforms to do the same," said Wan. "We're already in the process of developing our 3.0 offering structure which will continue to push the industry forward, while providing Patch of Land investors an ever more secure, superior product."

Patch of Land states it has already moved a majority of its existing loans to the new structure, enabling investors to have direct security for investment amounts as low as $5,000.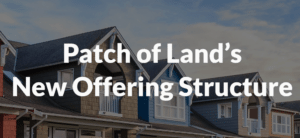 Since 2013, Patch of Land has financed over $40 million in projects with a blended rate of return of 12.2%.

Sponsored Links by DQ Promote