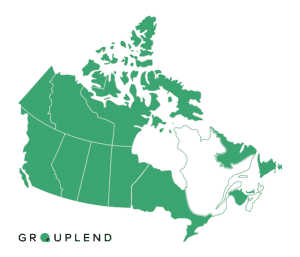 Grouplend, Canada's peer-to-peer (P2P) lending platform, announced on Wednesday that it has closed an additional round of financing, having raised $10.2 million since launching ten months ago. The round is being led by Markus Frind, CEO of PlentyofFish, and Lance Tracey, founder of Peer 1 Hosting and Sutton Real Estate Group.
Less than a year into the company's operations, Canadians have flocked to the platform, searching for faster, more convenient and affordable access to credit. Using cutting edge software and advanced data science, Grouplend has stripped away the costly overhead associated with traditional banking, significantly reducing interest rates and service time.
The company has already processed hundreds of millions of dollars in loan applications and serviced thousands of borrowers. The demand from consumers has elicited a similarly voracious response from equity investors looking to back the Vancouver-based startup.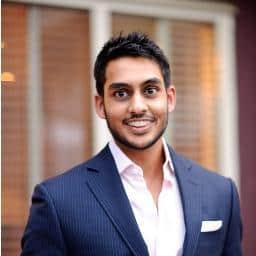 Kevin Sandhu, CEO of Grouplend, shared:
"A Canadian company going from zero to this stage in 10 months is nearly unprecedented, and we are only getting started. This round of financing will provide Grouplend the necessary ammunition to accelerate our reinvention of lending in Canada, through new products and strategic partnerships."
Grouplend is at the forefront of a new generation of promising Canadian startups, benefiting from the previous generation of now-mature technology and startup companies through active investment and mentorship. Recent liquidity events, including the sale of Markus Frind's PlentyofFish for US$575 million, have created a group of newly-minted millionaires – dubbed the Maple Syrup Mafia – who are investing back into the Canadian startup community.
Frind noted:
"Grouplend is one of the most promising and innovative startups in Canada. Its technology-anchored approach has the potential to revolutionize banking in this country."
The fundraise will spark a wave of hiring for Grouplend. The company plans to double the size of its team by the end of 2015, bringing on additional software engineers and data scientists as well as forward-thinking credit minds, marketers and operators. Grouplend plans to grow its presence in the Canadian market and to further cement itself as Canada's leading online lending platform.
Sandhu explained:
"I'm incredibly excited about what we have accomplished over the past year and even more excited about what is ahead of us. We set big goals when we launched and I am happy to say we are not only achieving those goals, but setting even bigger ones as we continue to grow."
Sponsored Links by DQ Promote