Just a few weeks after delivering Exploding Kittens to Kickstarter backers, creators Elan Lee, Matthew Inman, and Shane Small have unleashed the highly anticipated Russian Roulette game on Amazon.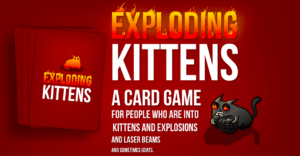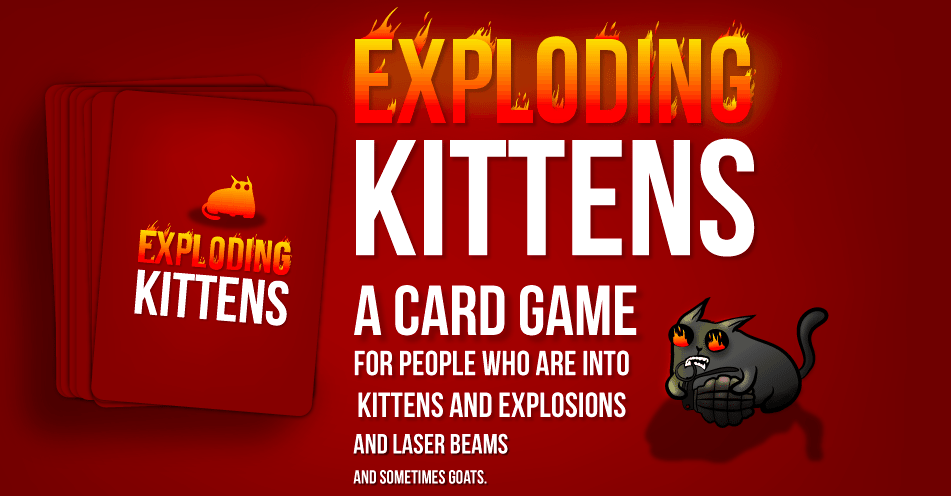 Exploding Kittens is described as a highly strategic kitty-powered version of Russian Roulette. Players take turns drawing cards until someone draws an exploding kitten and loses the game. The deck is made up of cards that let you avoid exploding by peeking at cards before you draw, forcing your opponent to draw multiple cards, or shuffling the deck. The game gets more and more intense with each card drawn because fewer cards left in the deck means a greater chance of drawing the kitten and "exploding in a fiery ball of feline hyperbole."
Beyond the great name, Exploding Kittens raised over $8.7 million with the support of almost 220,000 backers making it the 4th most funded Kickstarter. This game isn't short of amazing and is perfect for just about everyone. Both the NSFW and regular decks are $20 and qualify for Amazon Prime (meaning members of Prime will get the game two days after purchase). The game currently has all five stars.
One Amazon reviewer shared:
"An explosively great time that will have you and your friends laughing, biting your nails, and screaming at each other until eventually there's a winner. Think Russian Roulette but instead of guns and bullets you have little kittens hell-bent on blowing you into small delicious pieces. If this sounds even remotely entertaining, or if you just love The Oatmeal, or Kittens, odds are you'll love this game as much as me and my gaming group does."
Another added:
"An explosively great time that will have you and your friends laughing, biting your nails, and screaming at each other until eventually there's a winner. Think Russian Roulette but instead of guns and bullets you have little kittens hell-bent on blowing you into small delicious pieces. If this sounds even remotely entertaining, or if you just love The Oatmeal, or Kittens, odds are you'll love this game as much as me and my gaming group does."
Have a crowdfunding offering you'd like to share? Submit an offering for consideration using our Submit a Tip form and we may share it on our site!

Sponsored Links by DQ Promote