On Wednesday, Larian Studios LLC launched a crowdfunding campaign on Kickstarter for its already highly anticipated video game, Divinity: Original Sin 2. Originally seeking to raise $500,000, the project captured over $700,000 within 24 hours.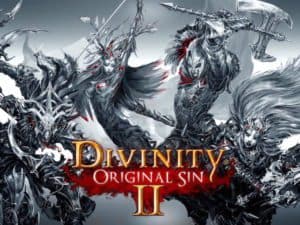 The original video game first hit the crowdfunding platform in spring 2013 and is described as an Isometric cRPG that can be played in single-player mode or cooperative multiplayer mode. The story reads:
"In the game, you control a party of heroes and guide them on a quest to learn a forbidden magic called The Source. This powerful magic was outlawed many centuries ago by the Council of Seven, the rulers of Rivellon, for it is written that from Source the lord of Chaos will spawn. Today, Source magic has been used to overthrow the Council. It's up to our heroes to save the Council. To do this, they'll need to uncover the mysteries of the Source and of those responsible for cursing the Council."
Divinity: Original Sin 2 is described as a single and multiplayer top-down, party-based role-playing game with pen and paper RPG-like levels of freedom. The game features turn-based combat, a strong focus on systematic gameplay and a "well-grounded narrative."
The game is currently in development for PC in English and subtitles will be available in German, French and Russian. Other gaming platforms and subtitle languages might be announced at a later stage.
Larian Studios explained:
"The theme of Divinity: Original Sin 2 is how your origins affect who you are and what chances you get in life. At the start of the game, you pick a single character and determine your starting stats, race, and origin story.

"You'll be able to recruit up to three companions, each of whom is just as detailed as the character you're playing, with their own origin story and motivation to help you in your quest. This makes it possible for each companion to become a player character in multiplayer mode; every party member is equally important to the whole.

"In multiplayer, up to  4 players  can play together, either cooperatively or competitively. During competitive questing, you'll pursue different plot-lines from other players, often because your personal motivations are in conflict with those of the party.

"There's no obligation to compete, of course. Many party members will manage to balance their own interests with those of the party. Should you find yourself in conflict, know that it's always possible to make up afterwards.  The important thing here is that it's you who gets to make that choice."
During a recent update, the Divinity: Original Sin 2 team declared:
"You are all amazing! Who would've predicted that a pitch built around adding extra dialog options & origin stories to a complex RPG would be capable of mobilizing so many people so fast? For RPG developers like us it's like a dream come true. You are allowing us to create deep complex RPG experiences that we love to make and we're so very grateful to all of you!

"Where Divinity: Original Sin took 12 days to reach its funding goal, Divinity: Original Sin 2 was funded in less than 12 hours. Nobody at Larian, except Eric that is, could imagine that we would meet our goal so fast and now that we've reached this point, we're incredibly motivated to take D:OS 2 as far as we can."
The game can be purchased through the campaign for the price of $25. The campaign is set to close on September 30th.

_________________________________________________

Have a crowdfunding offering you'd like to share? Submit an offering for consideration using our Submit a Tip form and we may share it on our site!

Sponsored Links by DQ Promote