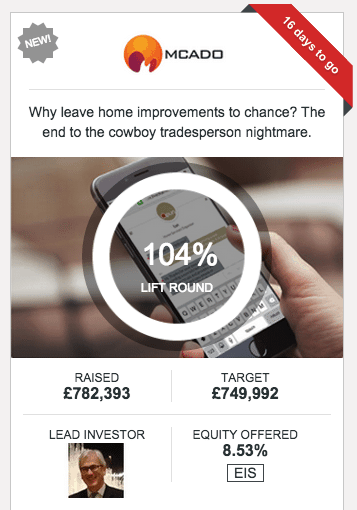 Typically investment crowdfunding platforms vet the issuer and then list the offer on its site. The issuer pounds the pavement to enlist investors to raise the capital they need. This is no field of dreams and is a lot of work. While raising capital online is way more efficient than doing it on the golf-course, it is still a labor of love (and necessity). Some investment crowdfunding platforms marry big money with small. Pairing pros with retail types creates a higher level of confidence for small investors, as they know someone with experience has already completed a deep dive into the viability of the business.  SyndicateRoom is one of these platforms.  Every one of their listed offers is backed by an Angel investor that does this sort of thing all of the time. Today SyndicateRoom is taking this one step further and is offering small investors to participate in an equity round that is already 100% funded – and they are labeling it The Lift Round.
SyndicateRoom has posted an offer for home improvement platform MCADO. It is already fully funded and guaranteed to close. The £750,000 minimum funding goal was achieved with the involvement of David Turnbull and Will Chawner – before the offer went live on SyndicateRoom.
Turnbull, is Chairman of Fiduciary Settlements Limited and is also a Director at MCADO so he enjoys an inside, and up-close, perspective of operations.  Chawner is a Director at Libra Investment Services who said of MCADO, "the high-quality management team exhibited not just clear energy for the idea but a very commercial focus, resulting in a compelling confidence for the product, its delivery and scalability."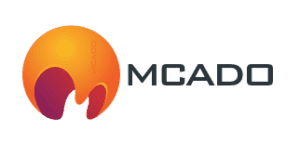 This offer will only be open for 2 weeks.  There is a minimum threshold for participation of £1000. The equity offered is stated at 8.53% with a pre-money valuation of about £8 million. MCADO raised seed funding in the amount of $1.24 million this past February. Over-funding now if you are interested.
Have a crowdfunding offering you'd like to share? Submit an offering for consideration using our Submit a Tip form and we may share it on our site!