Apparently, an exciting and epic experience is in store as One Spark's "World's Largest Crowdfunding Festival" prepares for its fourth year.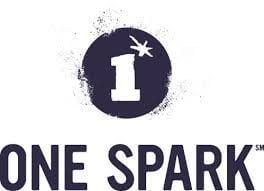 The board of directors of One Spark, along with its key staff leadership, announced today details of the upcoming festival, which will take place Thursday, April 7 through Saturday, April 9, 2016 in Downtown Jacksonville.
One of the first feature changes that people will experience with One Spark 2016 is a streamlined footprint, with Creators grouped by category in Creator Districts.  The Districts include Arts & Culture, Education, Lifestyle, Health & Wellness, Social Good and Technology & Engineering.  Each District will host up to 50 expert-curated projects.  The change is a direct result of three years of feedback and survey results from a number of stakeholders.
One Spark Board Chair, Peter Rummell, revealed:
"After three exciting years of One Spark and valuable feedback from attendees, sponsors and Creators, we are evolving the One Spark experience in 2016. Creator Districts will help attendees and crowdfunders easily identify and interact with projects of interest.  These enhancements will make One Spark easier to navigate, and allow likeminded Creators to present in a more conducive environment focusing on crowdfunding and attendee validation opportunities."
Attendees will continue to see the lively atmosphere they've grown to love and expect from this event.  There will be food vendors dispersed throughout the footprint, as well as music and entertainment. Also new in 2016, Creator support will be primarily based on attendee financial contributions.  The One Spark app will allow attendees to contribute to their favorite projects with the push of a button.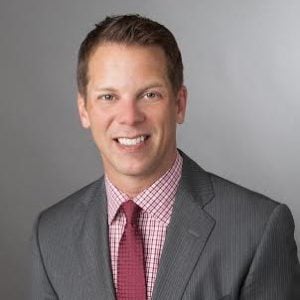 Abel Harding, One Spark board member, stated:
"True to the crowdfunding model, allowing the attendees the opportunity to make a personal connection with the Creators lets them have more ownership in the success of the projects they support. Since money pledged goes directly to the Creator, just think what a meaningful difference it could make if every attendee contributes a few dollars."
Beginning with One Spark 2016, after an open application period that begins November 9 and continues through January 28, a jury committee made up of subject matter experts and industry thought-leaders, sponsors and investors will select Creators for participation in each District.  As in past years, some of the Creators have opportunities to present to venture capitalists.  A specific plan for additional venture capital investment programs will be announced closer to the Creator application period.
One Spark Board Member, Rena Coughlin, explained:
"The juried process is an exciting new twist will help the Creators narrow down and refine their pitch and hopefully think outside the box to be invited to participate. Each Creator will have this critical opportunity to provide details to the jury to validate their project and really showcase how, with crowdfunding support, their idea can turn into a successful reality."
Selected Creators will have a full month to gain crowdfunding support with campaigns beginning on March 15, 2016 and ending April 15, 2016.  This allows the Creators to build momentum leading up to One Spark 2016, and capitalize on their publicity for almost a week following the festival.
Rummell added:
"It has been truly remarkable watching One Spark evolve over the years and I am honored to be a part it.  The energy that the community and visitors from around the country have demonstrated is something Jacksonville should really be proud of, from the beginning of One Spark to where we are taking it now and into the future.  The enhancements planned for 2016 build on that excitement and momentum that have been created along the way and we are looking forward to many more successful One Spark events."
Sponsored Links by DQ Promote