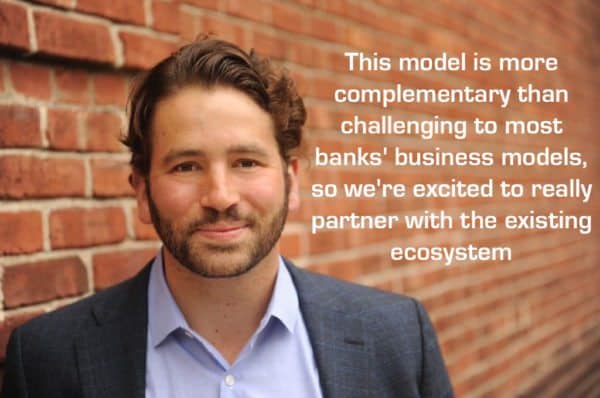 With the publication of the Small Business Borrowers' Bill of Rights, one of the first consensuses on responsible small business lending practices, earlier this month, marketplace lending platforms including Funding Circle, Lending Club and Fundera showed their support for greater transparency for borrowers and accountability for platforms and lenders. (Of note: Twelve of the final 10 amendments to the U.S. Constitution, the U.S. Bill of Rights, were sent to the states for approval in August 1789.)
For Funding Circle's co-founder and U.S. Managing Director Sam Hodges, transparency is key. Sam recently noted that "with marketplace and peer-to-peer lending, the difference is transparency." He recently authored a post on Entrepreneur highlighting this characteristic–both in the company workplace and for its role inspiring him and his co-founders to develop Funding Circle.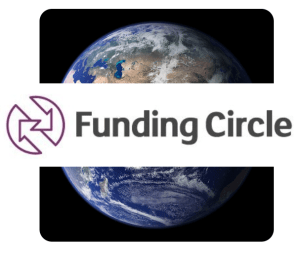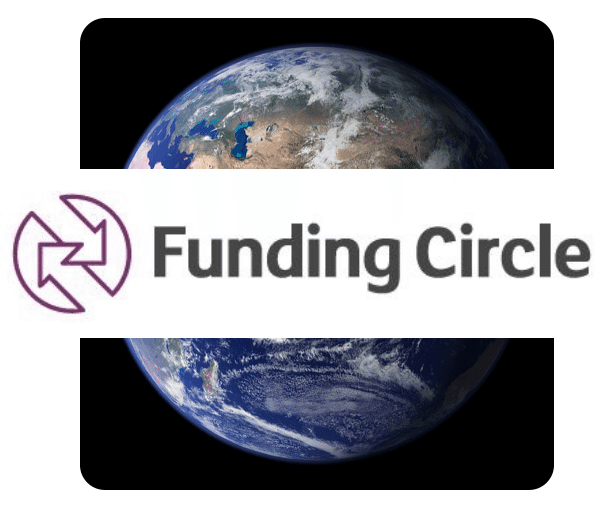 Sam wrote,
Transparency (or as we say, "Be Open") is one of our core company values, and I spend a lot of time thinking about how we keep it truly engrained in our culture as we continue to grow.
At Funding Circle, Sam oversees the company's overall strategic direction and daily operations. The company came about when he saw how hard it was to get a loan for small businesses including his own, a successful gym franchise. Prior to co-founding Funding Circle, Sam was vice president of business development at SecondMarket, a leading marketplace for alternative investments.
Recently Crowdfund Insider spoke with Sam about the Small Business Borrowers' Bill of Rights. Note: This interview has been edited for clarity.
---
Midori Yoshimura: How did you feel the presentation on the Small Business Borrowers' Bill of Rights was received?
Sam Hodges: We're excited to be part of the group that were the charter members in developing and releasing the Small Business Borrowers' Bill of Rights. We really think it was a crucial step in building additional transparency and responsibility in the small business lending space. We currently have certain dark corners where practices aren't that transparent. In terms of how it was received, overall we've been very pleased. Part of the goal was to get the word out on these core principles and try to get additional lenders to self-attest to them and sign up, and that aspect has happened. We've had other great lenders join the group and the focus now is, again, the broader awareness around the organization that will be kind of steering the bill of rights on a going forward basis, and getting as many endorsers and signatories involved as we possibly can.
Midori: Can you tell me more about what makes this bill of rights distinct from the principles behind lending to businesses.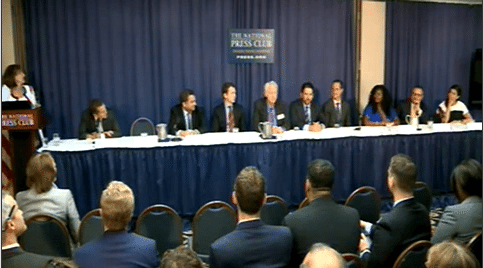 Sam: Currently, commercial lending, including lending to small businesses, is meaningfully less regulated than most other lending in the U.S.–so consumer lending, mortgage lending, auto lending, student lending…those are things where there's a high degree of regulation, both at the state and the federal level. Small business lending, in part for good reason, is a very different story, and as a result of that, because no one's really watching over it, there are parts of the market where industry participants have done a good job of holding themselves to account, but there are also some corners of the market where certain very opaque and unfriendly-to-borrowers practices have developed.
What this Borrowers' Bill of Rights is really trying to do is set a high ground for lenders who want to run their business in a responsible and long-term oriented way, and basically come up with not an endorsement, but rather a seal of best practice that borrowers know that exists, and which serves as a sign point for trust for lenders who do uphold these principles. So we don't necessarily think that a great deal of regulation is necessary to clean up the market or change things. We do think self-regulation will go a long way, which is in part why it's so important to get the word out, and to get other lenders to become signatories.
Midori: How did Funding Circle come to join the collaboration for developing the bill of rights?
Sam: We've been talking about principles like these for a very long time. I originally talked with Brayden McCarthy from Fundera about the need for a principles-based approach to small business lending over a year ago now. It's something that he and I brainstormed, and other members of this group have talked about as well. If you look at the record of it, Brayden wrote a very thoughtful post about the need for a borrowers' bill of rights about four or five months ago, and that kind of rekindled broader enthusiasm for doing something like this.
What started as a set of one-to-one conversations quickly forged into a broader group, with a couple different lenders, some of them digital as well as offline brokers, those who were involved with matching borrowers to the right lenders, and then also the non-interested independent organizations who care a lot about how small businesses are treated–for example, the Aspen Institute, the Small Business Majority. So, we basically became the charter coalition that refined some of these early rough ideas that Funding Circle, Fundera and others had been talking about for months, and turned that into the bill of rights that you see now.
Midori: Have you noted any bank participation in the bill of rights? I noticed that banks are among those invited to become signatories of the bill.
Sam: Banks already live up to most of these standards because of the way they're regulated. So, we didn't really need to include banks. If banks want to endorse this, we welcome that, we think there's something to be said for doing that, but this is really about the non-bank segment of small business lending.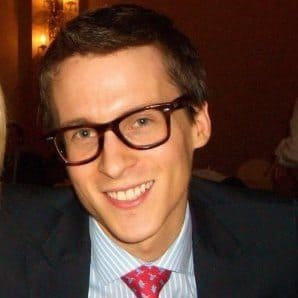 Midori: Do you see the bill of rights as being updated in the future? If so, in what areas, potentially?
Sam: Not really. Certainly to the extent that there's good reason to update the bill, I think we and the other charter members will be very open to that. There's got to be feedback for the need to make changes.
Midori: Do you see any changes in the works in lenders' strategies for best practices, or even as a result of this bill? It's a little bit early, but I'm curious if there's been any immediate feedback to that effect.
Sam: It's still a little bit early to say. The feedback we've gotten so far in the last week and a half has been very positive, but in terms of actually just translating to meaningful changes in the market, I think it's still early to expect that… On the signatory pages, we see a number of other lenders who have now signed up, and whose leaders have attested to these principles, which is really exciting. We hope to see more of that, and time will tell how this ends up reshaping certain parts of the market.
Midori: Do you see the bill as having any counterparts, any equivalents overseas?
Sam: So we look at this also through the lens of the business we have in the UK, because we're one of the leading marketplace lenders in the UK as well. In the UK, we've also been a charter lender of the Peer-to-Peer Finance Association (P2PFA). One of the things that that has done is put in place a set of principles on how the space should be operated and ultimately regulated as well. That was one of the sources of inspiration that we drew on as we participated in this forum.
Midori: Are there any other collaborations that you'd like to note that Funding Circle is involved in with other small business advocates?
Sam: This has been one of the main things we've been focusing on for the last four or five months, so we're really excited to see it come to culmination. The goal here is not meant to be exclusive, it's meant to be a very broad tent. We would love to see additional other lenders in the space adopt these practices because ultimately what I think that will do is create a race to the top, as opposed to a race to the bottom.
Midori: If online borrowing continues to increase in popularity, what do you see as the future role for traditional lending institutions?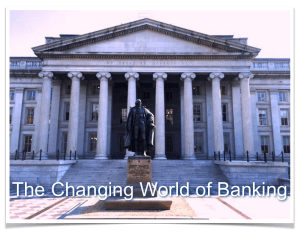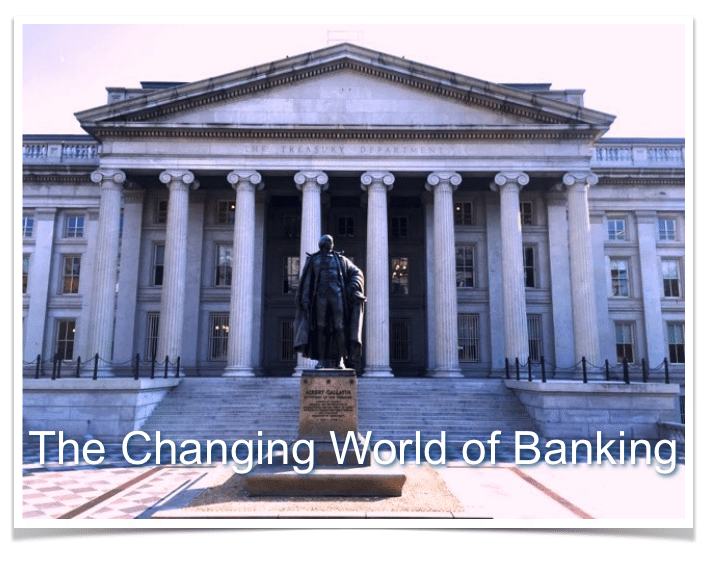 Sam: I think online lending, both for consumers and small businesses, is still very much in its early days. Globally right now Funding Circle is lending out about $100 million per month. That is a very small fraction of the global small business lending landscape. Our biggest obstacle right now building the business is frankly awareness, or lack thereof, around what we do, or the thought that this is a viable alternative to getting a bank loan.
So in terms of what this means in the long run, one, I think you'll see continued, sustained strong growth, more for businesses that offer a really attractive way of getting capital online. I think the speed, convenience and transparency of a technology-driven lending platform are very appealing, and I can say that in an authoritative way, as someone who's been involved in building up a small business myself. I, along with my business partners here, we started a set of gym franchises, and that business was one where it was incredibly difficult to get access to credit. So when we went to start this company that was something we really took to heart in terms of the product we designed and the experience we aim to create for small business owners.
In terms of what it all means for traditional lenders, I guess it's TBD, but we are certain to see a lot of traditional lenders, particularly banks, looking to partner with us in other parts of the ecosystem, both in terms of referring borrowers, because we provide a very great experience and it's a low-cost way for small business to get access to credit, and it's also frankly on the loan funding side, where we have the network of same partners we're now working with who are more interested in potentially buying on bank loans. It's really on both sides of things; this model is more complementary than challenging to most banks' business models, so we're excited to really partner with the existing ecosystem.
Midori: What's the next step now that the bill of rights has been presented and you're working on building awareness of it?
Sam: Building awareness and getting additional signatories is the next step. Beyond that, what we would like to see is–and frankly, they're already doing it–but the Small Business Majority is taking a really important steering role as an independent party. They're not a lender or broker themselves, and what they'll be doing is shepherding things forward and helping turn this into a broader consortia that can build awareness, get more people involved and to the extent that regulation does start to happen, make sure that the regulation proceeds in a thoughtful way. I do think that self-regulation is probably the right place to start but I also think some level of additional regulation over online lending is reasonably inevitable. When that regulation comes, we want to make sure that happens in a way that's thoughtful and with active participation from industry.
Midori: What area would you most like to see change regarding regulations for supporting small businesses?
Sam: I think it would be great to have really clear disclosure requirements, particularly around effective interest rates. Right now, that is a major gap in the market, and I honestly think transparency in the bill is probably the principle that's most important to us. It's very core to who we are and how we run our business, and it would create a great leveling effect within the marketplace. All the time we talk to borrowers and see borrowers who think they're getting one thing with regard to another lender's product, but when you actually do the math on how expensive the product is, it actually ends up being much higher. If lenders were required to disclose things in a standardized way, I think that would really help improve the experience for borrowers and make sure everyone's playing on a level field.
Midori: How can other small business finances support the bill of rights?
Sam: By becoming signatories and living up to the principles. We hope this would serve as a rallying call. I think it's just starting to, and we welcome others getting involved.

Midori: What's next on the horizon for Funding Circle?
Sam: For us, our aspiration is to be the world's leading exchange for small business credit, really helping a vast range of small businesses get access to capital. … Also to bring additional products for small business owners. It'a also about geographic expansion. Right now we're in the U.S. and the UK, but we see small business lending as something that's broken the world over, and we definitely are interested in broadening geographically where we do business as well. It's also about scaling the business, both in terms of operations and in terms of sources of capital we use to fund loans. We're working on a lot of exciting things along those lines as well.
Midori: What about new verticals?
Sam: It's not so much new verticals as new products with the same borrower. If you're a small business owner, you take a term loan from us, but you may also have working capital needs, commercial property finance needs, the need to finance an asset, for example. We want to be able to serve a very wide range of those needs.
Midori: What about your allusion to getting into possibly property finance on the UK blog?
Sam: We've been making commercial property loans in the UK for over a year now. It's a business line that's been very successful for us. We see a lot of appetite for commercial property loans in the UK, and it's definitely an area we're going to continue investing in and scaling.
Midori: Can you tell me more about your record-making month in the UK for July–£47.5 million?
Sam: We continue to see very strong demand in the both the U.S. and the UK. In those geographies, the last several months have been record months, which is really exciting to see. Both businesses continue to grow very quickly, and we continue to be on track to do upwards of $1 billion in origination globally this year. Now, we're doing about $100 million a month, which is really exciting to see.