On Thursday, Harmonix, the developer behind Guitar Hero and Rock Band, announced that it has formed a partnership with new crowdfunding platform, Fig.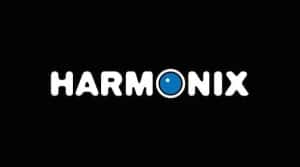 Last month, Double Fine's Tim Schafer, inXile's Brian Fargo, and Obsidian's Feargus Urquhart, launched Fig, which focuses exclusively on games. The platform allows the reward-based component as a way of "proving out a market, de-risking investment, getting investors more excited." If investors see fans supporting a project, they might be more willing to invest more on their side.
Harmonix, who has used crowdfunding giant Kickstarter in the past, will also be debuting a new project through Fig. Alex Rigopulos, CCO of Harmonix, revealed:
"Harmonix has successfully gone the traditional crowdfunding route before, and now we are looking to explore offering both rewards as well as investment opportunities to the community when we launch our next title via Fig in Q4 of 2015. I'm looking forward to sharing more information with everyone very soon."
Multiple medias confirmed that Rigopulos will also join CEO Justin Bailey, formerly the COO of Double Fine, on Fig's Advisory board.
Founded in 1995 and based in Boston, Harmonix is known as a diverse studio of more than 100 music and video game loving employees determined to continue to revolutionize music gaming and interactive entertainment. The company is set to release Rock Band 4 next month and its recent Kickstarter project, Amplitude, in January 2016.