Property ownership accounts for almost 40% of household wealth in the UK, but buying into property requires a lot of time, local knowledge, and ever larger amounts of capital as the market rises in value. Accessing that locked-in capital easily and cheaply is also a major challenge.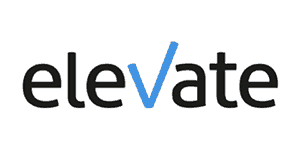 However, an innovative online property investment portal, Elevate, has launched to make investing in property across the country a far simpler process, accessible to anyone from as little as £100, and far more liquid as an asset.
With housing equity in the UK worth some £3.6 trillion – 60% more than the value of all of the companies listed on the London Stock Exchange combined – Elevate has set about making the residential property sector tradable online in the same way that listed companies are, using technology to transform property finance and ownership for the better.
Elevate is designed to meet the needs of four different markets: investors, homebuyers and owners, property developers and intermediaries. With the aim of catering for a range of investor objectives and risk profiles, the platform offers three ways to make a return: short-term trading of equity stakes in properties on an online marketplace, facilitating one-off gains of up to 5%; long term capital growth and yield by holding onto equity investments until maturity, targeting annual returns of 5%-15%; and secured interest income by contributing to mortgages offering annual returns of 5%.
Elevate's platform provides convenient, online solutions to many of the issues faced by investors and owners:
Offers an opportunity to invest in properties nationwide from as little as £100, giving thousands of small investors the chance to enjoy similar returns to landlords but without any of the time and effort traditionally involved.
Property hotspots across the country can be accessed through a user-friendly interface offering descriptions, photos, area maps, and financial information on the opportunity.
Investors can place sell orders at any time to offer their share in a property at a price of their choosing to incoming investors seeking similar capital gains and income. Lastly, to provide peace of mind to investors, a RICS survey is carried out on every property, and any renovation work required is costed out, before it features in Elevate's marketplace. All properties are managed by professional agents with strong local networks of experienced, vetted contractors.
The government recently announced significant changes to the way buy-to-let properties are taxed, which negatively affect all higher-rate taxpayers investing directly in property that has a mortgage. Investments through Elevate's platform, however, are unaffected by these changes, providing an additional reason to consider the easier, online approach that Elevate is introducing.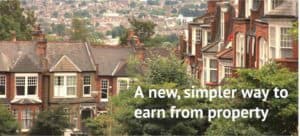 For property developers and landlords, Elevate offers a quick and efficient way to raise funds. It takes just a matter of minutes to upload a property project to Elevate's platform, and the developer or landlord can appeal to the crowd for the finance, or use the technology to make it easy to manage the contributions from a smaller syndicate of existing contacts alongside other private investors. Just as with other online investors, exiting and reinvesting in other opportunities is much easier by using Elevate's secondary (share resale) market.
For intermediaries such as estate agents, Elevate offers a completely new channel to market properties. Just as estate agents advertise properties to homebuyers on portals such as Rightmove, Zoopla and Onthemarket.com, they can now access property investors across the country by spending just a few minutes uploading property particulars to Elevate's site. Elevate conveniently groups large numbers of individual investors into online syndicates that can enable completions as cash buyers usually within a matter of weeks.
By using Elevate's platform, the agent can supplement their traditional sales commission with up to an additional 1%. Homeowners can also earn commission by directly introducing properties to Elevate, potentially avoiding any fees on the sale of their property.
Elevate was co-founded by Paul Toon, a former venture capitalist specializing in technology investments across Europe and North America. Paul has helped finance and build a number of successful high-growth businesses in the software and healthcare sectors, and brings a wealth of financial experience and knowledge to investors nationwide.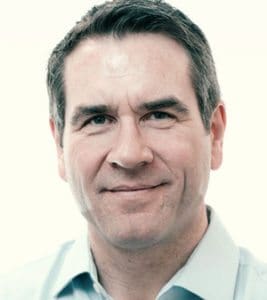 Toon, added:
"We have launched Elevate to make property across the UK far more accessible to investors and homebuyers, and far more liquid for homeowners and landlords. Our technology enables investment in attractive opportunities through a simple online interface, with the ability to build property portfolios quickly and easily for only a small amount of capital. We're also making it a lot more straightforward to release funds tied up in property both for investors and homeowners."
Sponsored Links by DQ Promote