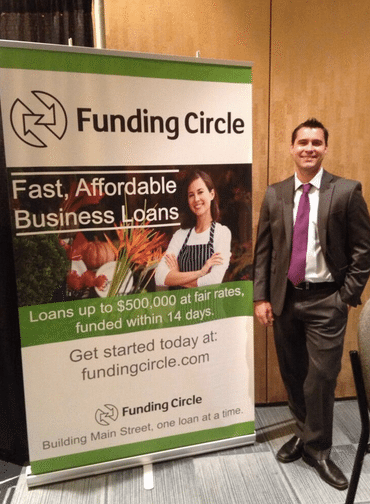 Marketplace lender Funding Circle has added a new partner to its growing roster of collaboraters. H&R Block, the accounting service provider, will now provide a new service for business loans of up to $500,000 via Funding Circle's platform. The new agreement is described as bolstering Funding Circle's strategic partner ecosystem, which has experienced over 3oo% growth in monthly originations since January 2015. H&R Block joins other origination partners including; Intuit, Tri-Net, LendingTree, Credit Karma, Creditera and the National Small Business Association.
Sam Hodges, MD of Funding Circle US, said the partnership was a "value-added service" which allowed them to leverage their core technology to deliver unique financing solutions for SMEs.
"Building a rich and diverse partner ecosystem is a core part of our growth strategy, and we are proud to welcome strong brands like H&R Block onto our platform who share our values and mission to help small businesses grow and prosper," said Hodges.
Jeremy Smith, Director of Block Small Business, stated;
"The missions of our two organizations are very similar. We both provide services to small businesses that enable successful, sustainable growth. Given that we do the accounting for service businesses with less than $20MM in revenue, our clients have found it difficult to get loans from traditional banks. Well, Funding Circle specializes in lending to these types of businesses; so now our clients have a go-to source for capital to grow their businesses."
Funding Circle typically approves loans in under 10 days thus giving them a leg up versus the slow process delivered by banks. Funding Circle recently celebrated its 5th year in operation.  Today the direct lending platform facilitates lending in the amount of around $100 million each month.