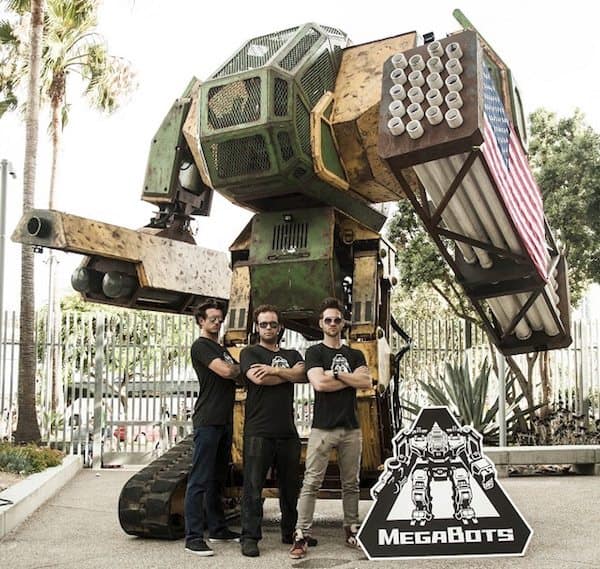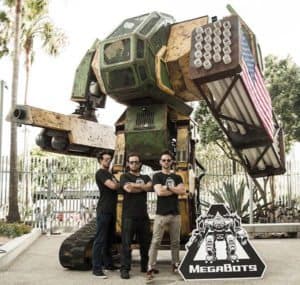 With less than a week until its "Support Team USA in the Giant Robot Duel" Kickstarter comes to an end, robotic company MegaBots has officially scored its original $500,000 goal thanks to over 7,000 backers.
The company launched its campaign last month with a mission to get both robotic teams from the U.S. and Japan for a duel:
"We are MegaBots, Inc. We challenged Japan to a giant robot duel, and they accepted… but demanded that the fight include hand-to-hand combat. We say BRING IT ON. We've assembled an incredible team of patriots to help us upgrade the Mk.II into the robot America deserves in the world's first giant robot fight, but we need your support to help pay for those upgrades!

"Right now, the existing Mk.II tops out at 2.5 mph and is built for long-range paintball combat. That means it has thin, destructible armor plates and a mesh canopy. The entire robot's built to be 'lightweight' (if you can call 12,000 pounds light), and hand-to-hand fighting is a whole new level of combat."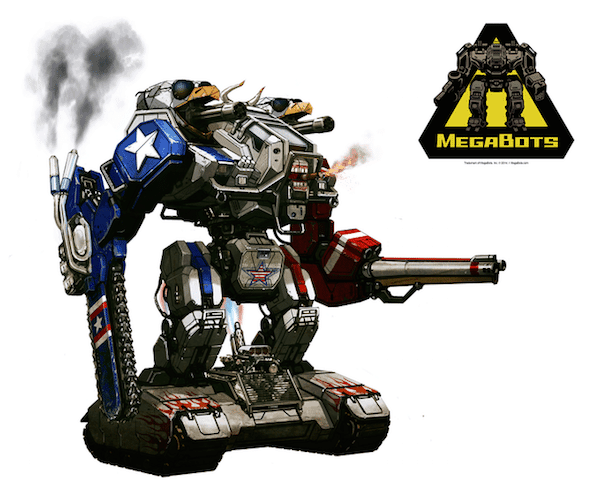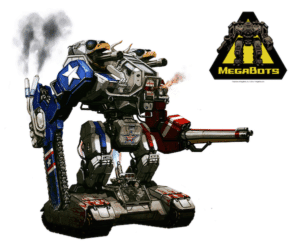 Each Mk.II must have the below items:
Heavy-duty armor plating
More firepower
Upgraded hydraulics that handle heavier armor and firepower
Increase top speed
Upgrade power unit to keep up with new hydraulic system and speed
Basic upgrades will cost the $500,000. In order to win the fight, the robotic team must do the following:
Test a wide range of weapons and choose the best load-out
Keep balance during hand to hand combat and not fall over
Not injure themselves  in the cockpit during combat
Fight with an incredibly sweet paint job. While not strictly required, this is a matter of national pride.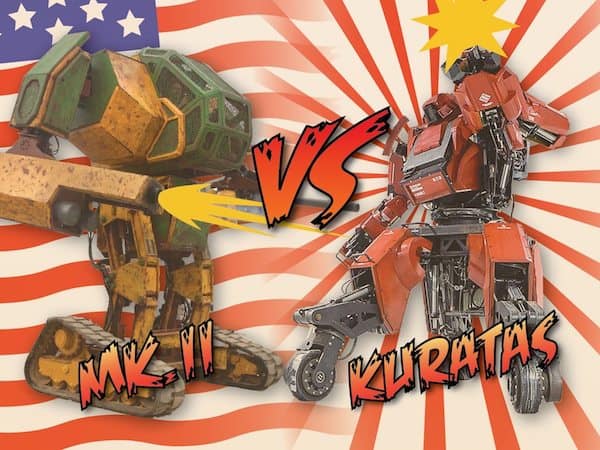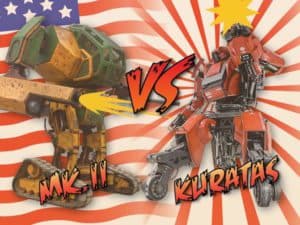 Recently, MegaBots announced that it will be creating a documentary about the upcoming epic battle:
"We have BIG NEWS, MegaFans. You know how Greg and Trey from BattleBots and Grant Imahara from Mythbusters are advising us? Well, they've been helping us navigate the world of Hollywood the past few weeks, and we're now excited to announce that if we meet our base funding goal, we're making a documentary of the build, and we've partnered with a world-class production company to produce the show!"
Unfortunately, that is literally the only information about the documentary at this time:
"Because this partnership is still in the process of being pitched, we can't share too much information about it publicly, or guarantee exactly how we'll be able to distribute the documentary just yet (e.g. whether you'll get it via DVD, digital download, or something else). We're pitching the documentary to networks, which means you might see us on TV. We'll let you know details as soon as we can! Rest assured, no matter how we distribute the show, Kickstarter backers will get exclusive access to the coolest stuff."
All backers who've pledged $10 and above will get access to the documentary, which will provide a behind-the-scene at the building process.

The campaign is set to close on Friday.

Have a crowdfunding offering you'd like to share? Submit an offering for consideration using our Submit a Tip form and we may share it on our site!

Sponsored Links by DQ Promote