Trulioo, the leading provider of online identity verification for the international market whose clients include Kickstarter, Stripe, Square and PayPal, today announced that former PayPal veteran Amy Penn has been appointed as Vice President of Sales to help the company capitalize on its escalating sales growth, particularly in the payments sector.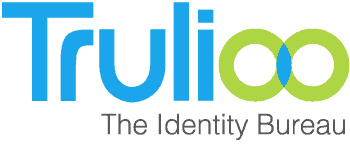 Penn is an agile sales veteran in the identity management, regulatory compliance and payments space having spent most of her career at PayPal, Aristotle, and ChoicePoint, Inc. Her strong leadership and astute business skills have led to the development of strategic partnerships, resulting in multi-million dollar contracts with Fortune 100 accounts, including solutions used by Department of Homeland Security.
Stephen Ufford, CEO & Founder of Trulioo, shared:
"We've seen a significant spike in demand for Trulioo's identity verification product from the payments sector. With revenues growing over 300% in 2015, Amy's remarkable background and experience handling aggressive revenue growth year over year, puts her in the perfect position to head our sales operations."
The hire comes at a critical time as the company continues to scale its team and emergent global customer base. Penn will focus on revenue growth to meet the growing demand for Trulioo's Anti-Money Laundering (AML) and Know Your Customer (KYC) compliant identity verification product, GlobalGateway, which recently rolled out its Normalized API with built-in intelligence and common field matching, designed for scalability and flexibility.
Penn stated:
"It's a very exciting time in the payments space. Being on the customer-side for identity verification products, I have seen it all, and Trulioo's innovation is truly a game-changer in the market."
Prior, Penn served as the Global Credit Outsourcing Manager for PayPal. In this role, she was responsible for overseeing global credit regulatory and policy requirements on behalf of banks and financial services in alignment with PayPal credit services, including inter-service level agreements, assessments of services and vendors, and product analysis and strategy. She noted:
"Since joining PayPal, I have been immersed in PayPal's international expansion, which has shed light on the vast opportunity for global electronic identity verification. The ability for businesses to access data all over the world in real-time to verify identities is an essential part of any business transacting online, especially in regards to compliance requirements for cross-border commerce and money movement online. When you have a solution that can strip away inefficiencies created by extensive resources to manage multiple data contracts, multiple integration processes, along with legal and compliance resources, you possess a critical key to a business' global expansion strategy."
Sponsored Links by DQ Promote