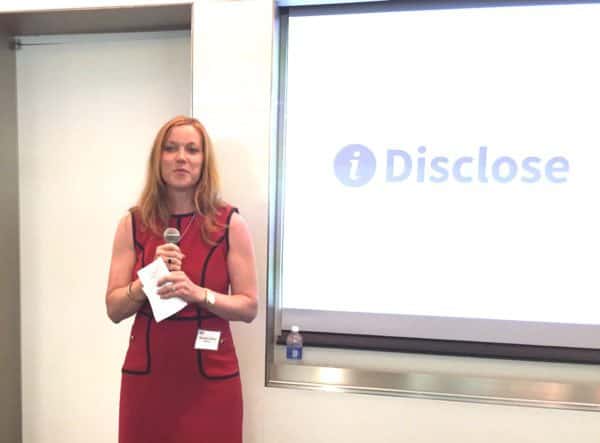 The legal industry is an archaic sector of business that operates largely as it has for 100s of years. And why change it?  A professional sector that is knowledge driven and protectionist by way of bar exams and "ethics" rules, everyone in business needs legal help but few enjoy the fees that come with it that are piled on rather unceremoniously. Believe me, I could go on…
Today the legal industry is at a cusp of a revolution and finance is the spark that will ignite this seismic change.
Financial Technology, or Fintech, is causing all aspects of capital formation and the issuance of securities to be rethought and changed. Disruption is occurring across the financial spectrum – all for the better. Innovative entrepreneurs are cracking open boardroom doors to tell established firms they can do things better. Just recently launched,  iDisclose, is a prime example how change in finance is engendering change in law firms across the country and empowering small and start-up businesses to access capital and the associated legal services.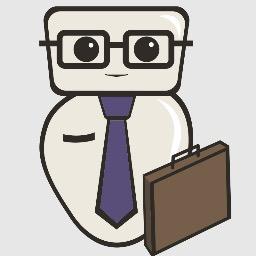 iDisclose may not make traditional lawyers happy but it can help them operate more efficiently, keep clients happy – while generating more income for their firm as well as facilitate an efficient marketplace by lowering the cost of capital for companies and reducing risk for investors.  A web-based Software as a Service platform, iDisclose streamlines the creation of private placement documents, allowing businesses to generate these tomes in a fraction of the time exerted today.
The innovator of the application is feisty securities attorney Georgia Quinn, who has been assisted by co-founder Douglas Ellenoff, of Ellenoff, Grossman & Schole. The concept was driven by the new exemptions legalized under the JOBS Act of 2012.  Quinn recognized that smaller and start-up companies utilizing these new capital raising channels would still need the legal protection of offering documents but wouldn't likely be able to afford them.  Having spent many years burning the midnight oil to create these documents, Quinn realized that much of the prose and required disclosures could benefit from a more technology driven process.  She then took her unique skill set and knowledge to co-founder Ellenoff and the two set out to develop an automated legal service – which can save companies 10s of thousands of dollars (up to 80% according to Quinn).
Quinn, CEO of iDisclose, explained, the legal industry is slow to adapt and change. Processes and procedures are engrained from day one at law school and then further instituted once a young lawyer joins a firm. She realized that by applying technology and the internet, she could rewrite the disclosure paradigm – and benefit both issuers and investors.
"iDisclose is not a replacement for an attorney, stated Quinn. But it is an application that can save many hours, if not days, of legal work. As we know, with attorneys, time is money, this helps both entrepreneurs and law firms keep costs low."
Crowdfunding and its various iterations including Reg A+, Accredited Crowdfunding, intrastate crowdfunding and (someday) Title III retail crowdfunding, are all areas that can benefit from iDisclose. In addition, platforms facilitating such offerings can use iDisclose to standardize disclosure and create a baseline of compliance. As the regulatory pendulum has swung too far in the wrong direction, the cost for issuing an IPO has risen dramatically, forcing companies to remain private as long as possible. The JOBS Act was a bipartisan initiative by Congress in recognition of the fact that business, be they large or small, is the lifeblood of this country. Fostering an environment that makes it easier to raise capital is profoundly important for economic growth. Making it easier, and less costly, for young companies to raise capital when necessary is iDisclose's mission.
"iDisclose has the potential to reinvigorate small business finance," explains Ellenoff. "We want to be part of the next chapter of economic growth in the US. iDisclose will allow entrepreneurs to go through a step by step process to create the disclosure they need to raise capital. If they do not have an attorney, we can help them with that as well."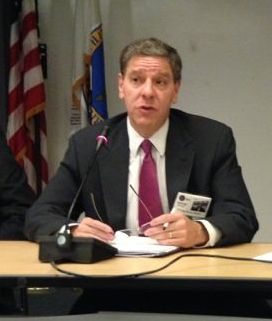 Ellenoff and Quinn see iDisclose as the first of many potential online services that will alter the legal industry forever. The successful launch of iDisclose is the first step in the odyssey of transforming an industry that has become more than a bit archaic. While some established firms may have a knee jerk reaction to view iDisclose as a threat, nothing could be further from the truth.
"iDisclose is a perfect application for firms that do a lot of private placement offers," asserts Quinn. "They may now do more, more efficiently while charging individual clients less. This truly is a win-win situation for the legal industry and businesses as well.
(Editors Note: Quinn is a Senior Contributor for Crowdfund Insider)