"My advice to female innovators and disruptors is to have balance in your relationships with mentors, advisors, close associates and friends that will ultimately broaden both your networks and channels to access capital. This is going to be critical as you scale, grow, and ultimately reach greater heights."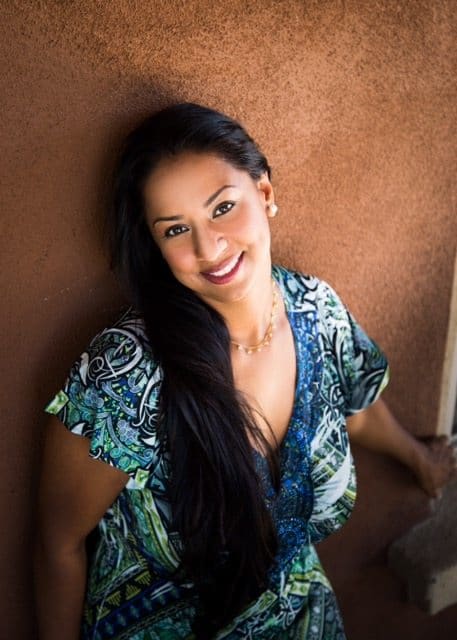 With specialties including international business development for private equity professionals, women in private equity, women in philanthropy, high-growth women entrepreneurs, Angel Networks/Angel Capital focusing on women, and crowdfunding platforms and initiatives focusing on women, Anu Bhardwaj has hit the ground running since her undergraduate and graduate years at Georgetown University, graduate studies at the Stockholm School of Economics in Sweden and Fulbright Research studies at IIT Mumbai, paving the way for women in finance and technology.
Founding Women INVESTING in Women DIGITAL in 2011, now with its over 500,000 Facebook followers in over 100 countries, has led to additional media opportunities including the "Women INVESTING in Women and Girls" Radio show on Voice America Kids/Podcast Series on Apple iTunes, The State of Women Radio Network in partnership with Kidstar Radio Corporation, and the WIIW Global Summit & Women in Private Equity Roundtable Series.
Prior to founding WIIW DIGITAL, Bhardwaj spearheaded the 2010-2013 U.S. Department of Commerce Private Equity/Venture Capital Certified Trade Missions to the Nordics and Middle East, representing over $175 billion USD private-equity and venture-capital interests in collaboration with the International Trade Administration, the U.S. Embassies in Sweden, Denmark, Norway, Finland, the Royal Kingdom of Saudi Arabia, the United Arab Emirates and the Sultanate of Oman.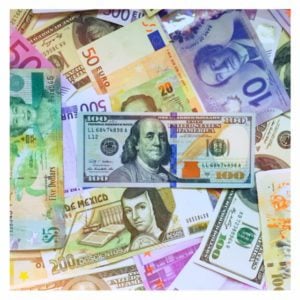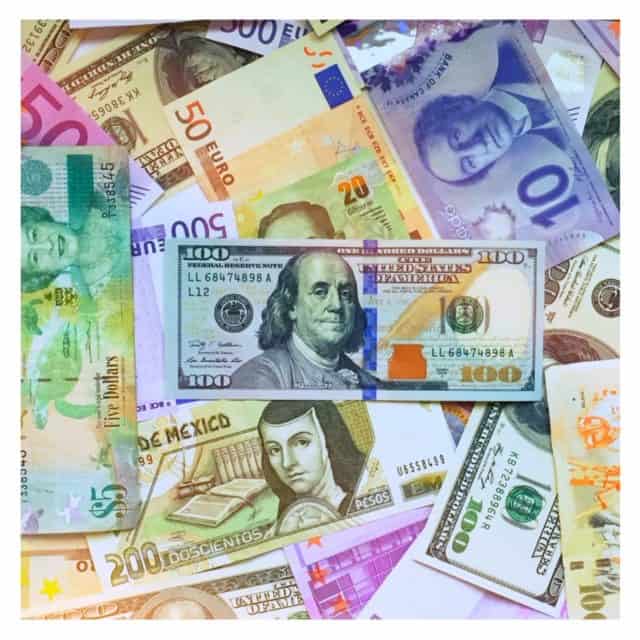 Her enviable client list includes top-tier global private equity, venture capital, and fund-of-funds such as Irving Place Capital, Castle Harlan, W.L. Ross, Pegasus Advisors, NEA, Tullis Funds, New Leaf Venture Partners, CHL Partners, HBG Holdings, 2i Capital, Cubera Private Equity, Bertram Capital, Lion Capital, Walden INDIA, Novak Biddle, Alinda Capital, New Atlantic Venture Partners, Top Tier Capital, Pantheon, ADIC MENA Partners, Pathway Capital, TH Lee, and Veronis Schuler Stevenson.
I recently caught up with Bhardwaj via email during which she discussed her career, founding Women INVESTING in Women, her involvement with the development of various Certified Trade Missions and exciting future plans.  Our interview follows:
Erin Hobey: Please describe the steps in your career's evolution, including founding  ATMA SEVA, TiE Nordic, TradeMission.US and Women Investing in Women. Which on-the-job lessons will you never forget? How did you become involved with the development of the U.S. Department of Commerce Certified Private Equity Trade Missions and US Embassies?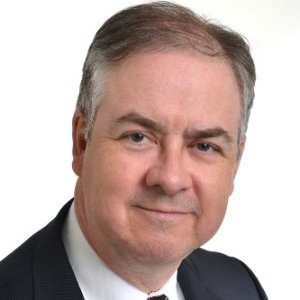 Anu Bhardwaj: In 2006, I was awarded the Mary Walshok Scholarship, a full-tuition award, to attend a one-year MBA program at the prestigious Stockholm School of Economics in Sweden. I was invited to a US-Sweden Entrepreneurship Forum meeting hosted by a Swedish government agency called ESBRI. There, I met a U.S. government official, Randy Mitchell, who was at the time focused on various US-Sweden entrepreneurship bi-national development initiatives. A year later, Randy and I crossed paths again in New Delhi at another event hosted by TiE New Delhi and The Kauffman Foundation. I was awarded a Fulbright research grant this time at the Indian Institute of Technology in Mumbai where I was looking at both global women's entrepreneurship and global women's investment trends (in private equity, venture capital, and angel investing). At the time, Randy was planning a delegation of U.S. Limited Partners to visit India and we compared notes on which Indian private equity/venture capital and institutional partners should be invited. The delegation never formalized due to various timing issues. Later that Fall, I was engaged by the Swedish Venture Capital Association to invite two private equity funds to Stockholm to speak at a their fall conference in November 2009. Since one of the funds was from India, I requested the Indian Ambassador to Sweden and Latvia if I could use his residence as a venue for inviting Nordic LPs to join us for a private evening to meet with our international guests from The Royal Kingdom of Saudi Arabia and the Republic of India.

Randy happened to be in Stockholm at the same time, for yet another US-Sweden Entrepreneurial Forum. We exchanged notes and connected again almost a year later. This time, we entered into a discussion regarding a new model that would allow U.S. VC and PE funds to access capital from the Nordic countries – specifically Finland, Sweden, and Denmark. I was third trimester of my pregnancy at the time, working almost 120 hours a week managing a tech team in India, recruiting our very first VC funds to join us on this experimental Private Equity Trade Mission, while reaching out to sovereign funds, pension funds, family offices and institutional investors in time zones that were nine hours ahead.  There was no model at the time to follow, what we were creating was completely custom and completely unique. Our inaugural US-Nordic Private Equity Trade Mission was completed almost 5 years ago, a month before I delivered my daughter.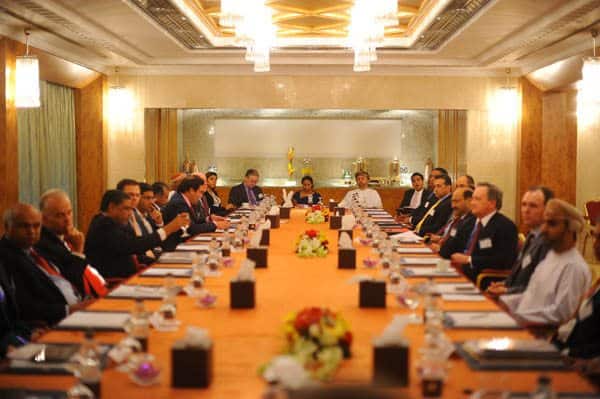 Nine days after my daughter was born, I received a call from Randy requesting if I would like to be involved in repeating the US-Nordic Trade Mission in Norway, Sweden, Denmark, and Finland with a new group of private equity and venture capital fund managers. Not realizing all that comes with being a first time mom, I agreed, not just to planning the 2nd Annual US-Nordic Private Equity Trade Mission but also the OECD-MENA Women in Private Equity Initiative, which were both scheduled for early summer 2011. All of the U.S. Embassies and Nordic LPs were extremely supportive knowing that I was calling them during midnight feeds and nappy changes. My infant became accustomed to midnight Skype calls after the first three months, while I was finally getting comfortable with the new structure and format for all of the US private equity & venture capital fund managers who would be joining us and the growing interest of Nordic LPs who were signing up to meet with our delegation.
After a move to Phoenix and our 2nd US-Nordic Trade Mission was completed, I became engaged as the Interim Executive Director at the Thunderbird Global Private Equity Center (TPEC) where I worked with a number of students and various US Embassies in South America in developing their Inaugural US-Latin America Private Equity Trade Mission. TPEC executed their first and only U.S. Certified Private Equity Trade Mission shortly after my departure. I was pleased with this decision as the Thunderbird Global School of Management was acquired by the Arizona State University shortly after.
Almost a year later in December 2012, I was contacted again by Randy Mitchell, this time to work on the Inaugural US-Middle East Private Equity Certified Trade Mission to the Royal Kingdom of Saudi Arabia, the Sultanate of Oman, and the United Arab Emirates as well as another Certified Trade Mission to Switzerland and France. I was able to organize nearly 150+ one-on-one meetings with local family offices, pension funds, and sovereign funds for the 14 fund managers who joined my delegation in Oman and the UAE, some of whom I have continued to work with and some who I hope to work with again. The Inaugural US-Middle East Certified Trade Mission was my last assignment with the US Department of Commerce after which I decided to create Women INVESTING in Women. We have a number of Private Equity Roundtables scheduled for 2016 which will have a special focus on women LPs from the Middle East, Switzerland, Scandinavia, and South East Asia and, hopefully, very interesting research and data on what their investment patterns and appetites include as they relate to private equity, venture capital, angel investing, as well as crowdfunding.

Erin: WIIW is described as a global "revolution" of passionate individuals, united for creating broader access to capital and supporting economic empowerment for women and girls. By championing this cause through public-private partnerships, education and information-sharing through social media, and collaborations to promote financial literacy, WIIW reaches hundreds of thousands of people. What experiences led you to found Women Investing In Women?  Where do you see growth and opportunities for change?
Anu: As mentioned above, my Fulbright Research study at IIT Mumbai were the foundation for starting Women INVESTING in Women. The Center for Venture Research has amazing data which demonstrates the rise of Angel Investors vs. The Rise of Women Entrepreneurs getting funded in an amazing graph which is the reason why we ultimately exist.
I lived in Stockholm, Sweden between 2003-2007, where I had the amazing opportunity to witness a society that embraces novel approaches to gender equality and actively seeks out solutions in areas that are not quite "there." I've lived in India as an infant, toddler, and young women — which takes this concept to a entirely different dimension, and of course in the United States, where the same women who are fighting for gender equality are engaged in a turf war with their younger counterparts. Our opportunities for change are multi-fold. We need more women investing. PERIOD.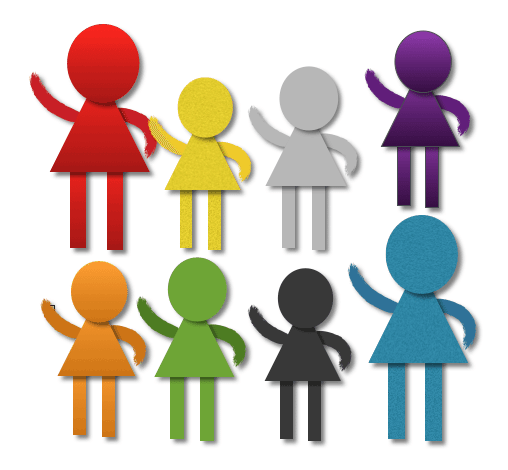 We need more women investing in other women — this means simply "philanthropy can come in the form of an investment and may even give you a return, so you can be even more generous." It also means investing in the next generation: true legacy happens when you are able to share the torch with the ones you ultimately care about.
Women INVESTING in Women Digital has a strong emphasis in educating young women and girls about investing, entrepreneurship, and global women's issues. We have more than 530,000 Facebook followers and know we are doing something right. We are inclusive for the most part, exclusive with our Private Equity Roundtables and select Women INVESTING in Women events. When women invest at the super-angel, family office, and LP level, we will be moving the needle exponentially rather than incrementally. Women control 51% of the wealth in the United States alone, amounting to nearly $14 trillion dollars. We have the power to move millions, billions, and if we dare, trillions, in the direction of our choice. It's just a matter of time and education which will ultimately result in the change we all seek.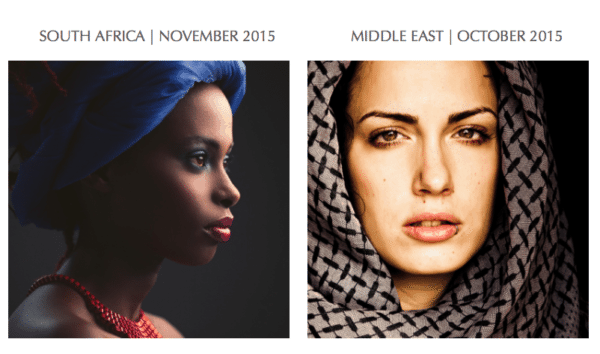 Erin: What are some of the highlights from WIIW's venture?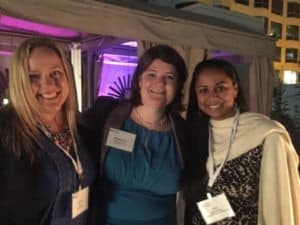 Anu: There are so many. We initially started as a monthly series in partnership with 85 BROADS Phoenix which turned into 85 BROADS Arizona and is now known as Ellevate Arizona.
Every single one of our Women INVESTING in Women Seminars was sold out, including our Inaugural Women INVESTING in Women Summit in Phoenix on 12/12/12. We started operating as the Women INVESTING in Women Institute as early as January 2013 before we started our Global Women INVESTING in Women Summit Series later that fall which debuted in New York City, Stockholm, Scottsdale, Johannesburg, San Diego, Singapore, and most recently in Vienna.
We created our FB page to connect several thousands of attendees at our various conferences/Summits/Seminars on our FaceBook page which now has over 530,000 followers — slightly more than Forbes Woman, UN Women, and She Knows Media. We also launched our own Radio Show, Women INVESTING in Women & Girls on Voice America Kids which will soon premiere on our very own State of Women Radio Network, the world's first and only internet radio network focused on women and girls.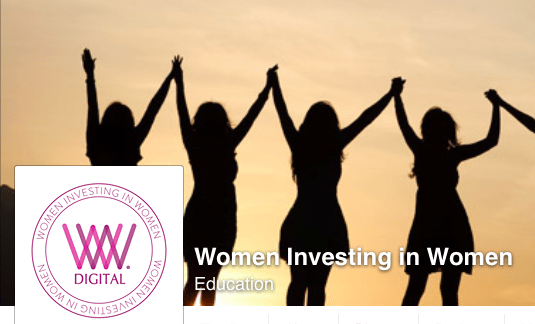 The first Producer of our Radio Show was our nanny, Jessica Igharo, along with Bruce Solsten. We had the pleasure of working with 15 year old Maddie Rose Holler who mentored my former babysitter, Michelle Jaffee, age 16 in hosting our Radio Show. Together we've interviewed Maud Olofsson, Former Deputy Prime Minister of Sweden; HRH Princess Reema Bint Bandar Al-Saud; HRH Princess Celenhle Dlamini from the Ubuntu Institute; Suzanne Fallender, Intel Girls & Women Initiative; Doug Ragan from UN Habitat; and numerous women angels, crowdfunding experts, and private equity professionals. Michelle Jaffee won a $40,000 scholarship to attend the Wharton School of Business where she will continue podcasting for us and recruiting other co-hosts and producers who would like to work with us on shows focused on crowdfunding, private equity, angel, and venture capital investing.
We've produced 75 shows to date and now have a series on Apple iTunes which can be downloaded free of charge, a library designed for women and girls seeking role models in the industry. Our team has grown internationally. We've restructured as a Delaware-based B-corporation with the help of Douglas Ellenoff from Ellenoff, Grossman, and Schole and secured 6 outstanding investors (3 women/3 men) ranging in age, ethnicity, and geography for our first seed round. We have commitments now coming in for our second round from Scandinavia and Saudi Arabia from several prominent investors which will be announced very soon. We will be opening our new offices at Skeppsbron 30 in Stockholm, which was donated by an incredible women-led startup who is getting behind us fully with their deep networks in both the U.S. and Sweden. Women INVESTING in Women DIGITAL will be unveiling our brand new website in early 2016. Our site is now in private beta – we can't wait to engage with the rest of the world as soon as we LIVE!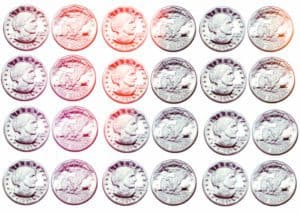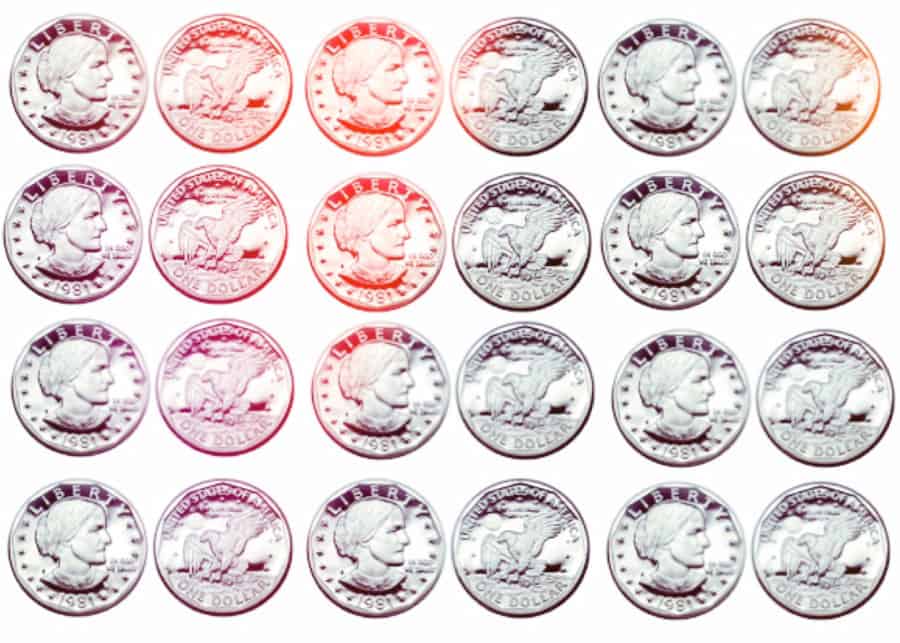 Erin: Do you see crowdfunding as becoming a field of opportunities for women, helping to narrow the gender gap in entrepreneurship? 
Anu: Absolutely. It already is closing a gap, especially when it comes to access to capital for women entrepreneurs wanting to grow their companies who were traditionally denied credit from banks or didn't have the right pedigree or track record in accessing both angel or venture capital funds. What's extremely interesting is the rise of women-led crowdfunding platforms in developing economies that are investing with a gender lens.
Erin: Where have you witnessed effective efforts toward establishing equal gender representation at all career levels?  How have women enabled, disrupted and innovated finance and fintech?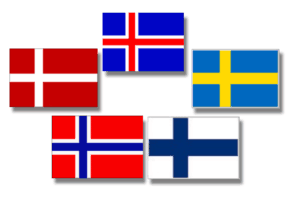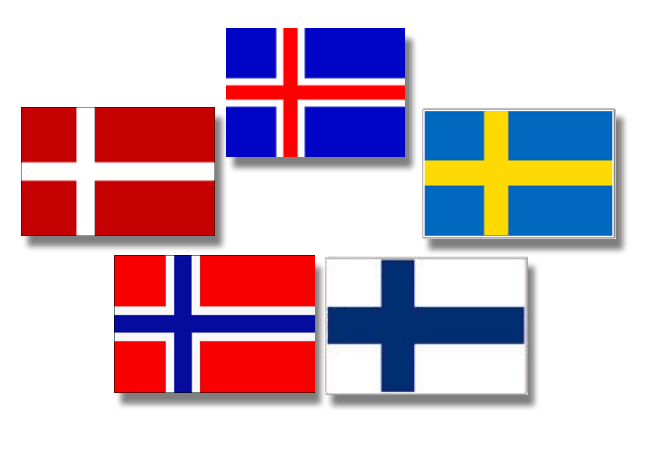 Anu: The Nordic countries for sure are leading the way. Iceland – probably the most aggressive in the world when it comes to gender equality or anything when it comes to gender for that matter. Norway with their women on boards legislation, showing the world a new approach with quotas. Sweden is making incredible strides– no matter how far they go they continuously look for ways to improve, the Finns and the Danes are equally progressive. The U.S. is still fighting the good fight. In my opinion, we are still coming into our own in this country. The UAE is making amazing strides in getting women into the workforce, on boards, and by encouraging women's entrepreneurship. The Republic of Singapore, gets it. Always has and always will — just in the manner that true leaders should.
Women are disrupting finance through sheer engagement. We make 85% of the consumer decision. Just imagine what the world will be like when we start making 85% of the investment decisions.

Erin: Your WIIW platform is evolving and growing. What are your next steps for growth?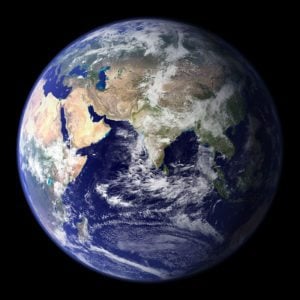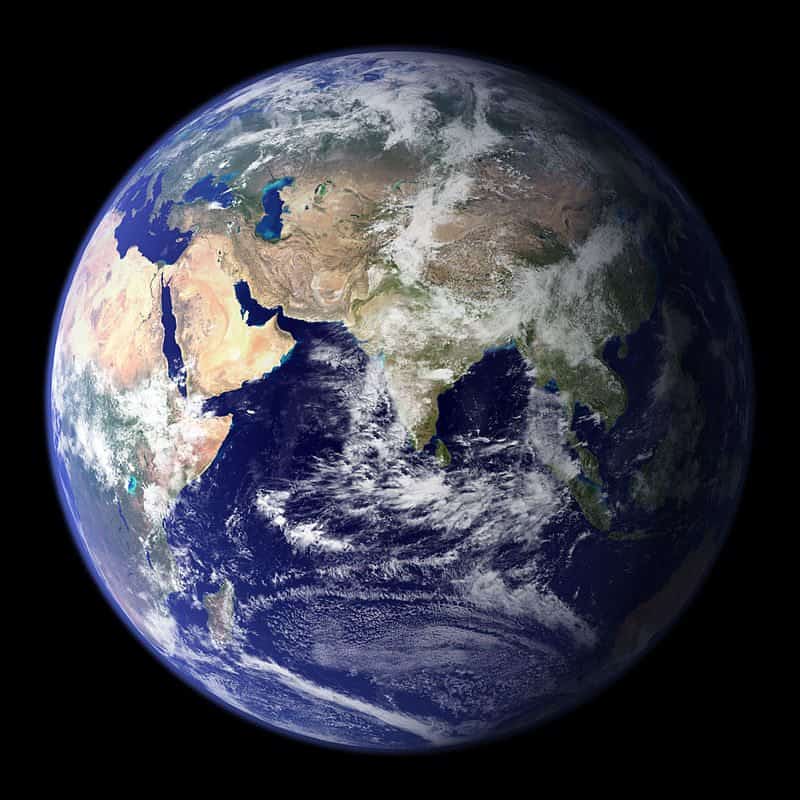 Anu: We are opening an office in Stockholm, Sweden and have a Nordic team who has been working with us in stealth mode for quite some time now. We have integrated all of our content onto our new platform which will be launching in January 2016. We will certainly be giving CrowdfundInsider the scoop before we officially launch so stay tuned.
We have a number of partnerships in the mix, more private equity roundtables in Asia, The Middle East, Central Europe, which will be announced early next year. Lots of amazing new talent who will be joining us as well as new hires from our existing team. We have an amazing internal dynamic now — everyone on our team is so looking forward to disrupting the digital media/fintech space with our creative approach and concerted vision.
Erin: Will you be launching a Debt or Equity based crowdfunding platform as part of your portfolio of services? 
Anu: Eventually – YES!! Women INVESTING in Women Digital aims to be a digital media/fin-tech hybrid. We have interest already from a number of establish parties who would like to partner with us.
Erin: In a recent Crowdfund Insider interview with Julia Groves, the former director of the Trillion Fund, she encouraged women new to crowdfunding to show off: "Grit your teeth and do it, otherwise someone less amazing than you might get the gig and that would be wrong in so many ways. For female entrepreneurs, she had a similar recommendation: "Self-promote!"  Please share your thoughts on this advice and also give your own suggestions for engaging more female innovators and disruptors.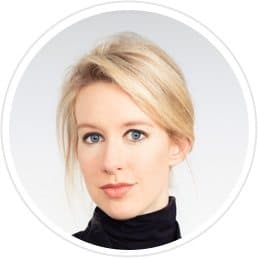 Anu: I've come to appreciate Elizabeth Holmes more and more. Her success speaks for itself. It takes incredible focus and dedication to build an outstanding product and advisory team. At the end of the day, "it's not so much what you say about yourself but what others say about you."
At a certain point, one's work and accomplishments will speak for themselves. Women INVESTING in Women DIGITAL is an unknown entity to many, but once we do officially launch next year,  we are confident that our journey that has taken almost a decade has been well worth it. We are so incredibly honored to be featured today. We will be coming out of our shell in the very near future and look forward to connecting with more women investors, women entrepreneurs, and ultimately anyone committed to investing in women. 51% of our 530,000 FaceBook followers are male, 49% women – we have just about the same balance with our investors.
My advice to female innovators and disruptors is to have balance in your relationships with mentors, advisors, close associates and friends that will ultimately broaden both your networks and channels to access capital. This is going to be critical as you scale, grow, and ultimately reach greater heights.
________________________________________________________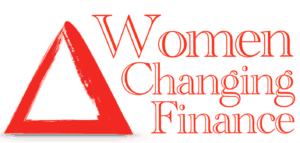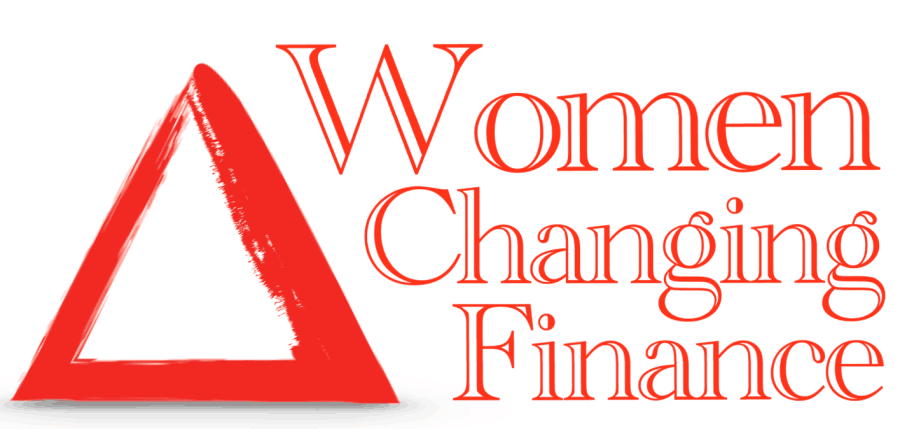 This is part of a series of articles where Crowdfund Insider will be interviewing the many women changing the profession of finance today. In FinTech, crowdfunding and peer to peer lending, there are many female entrepreneurs leading or assisting innovative firms that are altering the process of capital formation around the globe.

Sponsored Links by DQ Promote